Project overview
Using drones and artificial intelligence, WFP is lowering the amount of time needed to understand the impact of disaster. 
An unmanned aerial vehicle (UAV), commonly known as a drone, is an aircraft without a human pilot aboard. UAVs are a component of an unmanned aircraft system (UAS); which include a UAV, a ground-based controller, and a system of communications between the two. The flight of UAVs may operate with various degrees of autonomy: either under remote control by a human operator or autonomously by onboard computers.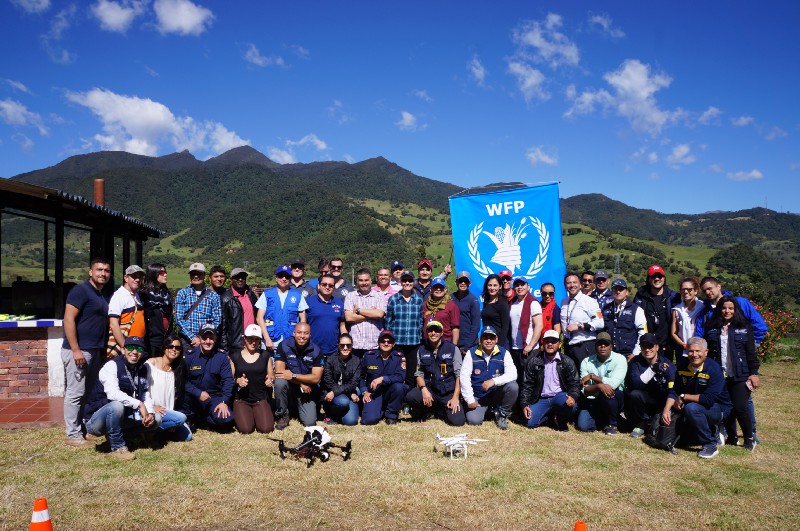 Using UAVs in humanitarian contexts offers a broad variety of benefits; from delivering low-weight goods to collecting large amounts of image based data, or monitoring the impact of programmes. With the benefits, however, come several challenges ranging from legal, ethical procurement and partnerships, and data protection, to transparency, privacy and community perception. Additionally, many disaster-prone countries that could benefit from the deployment of UAVs have few regulations or guidelines on their use. To this end, WFP conducted 6 capacity building workshops, with local staff, local NGOs and Government Regulations Stakeholders in Myanmar, Chile, Dominican Republic, Peru, Mozambique, Colombia and Niger with the aim to facilitate the building of a drone coordination model, empowering those directly on the ground with the skills they need to use drones in practise.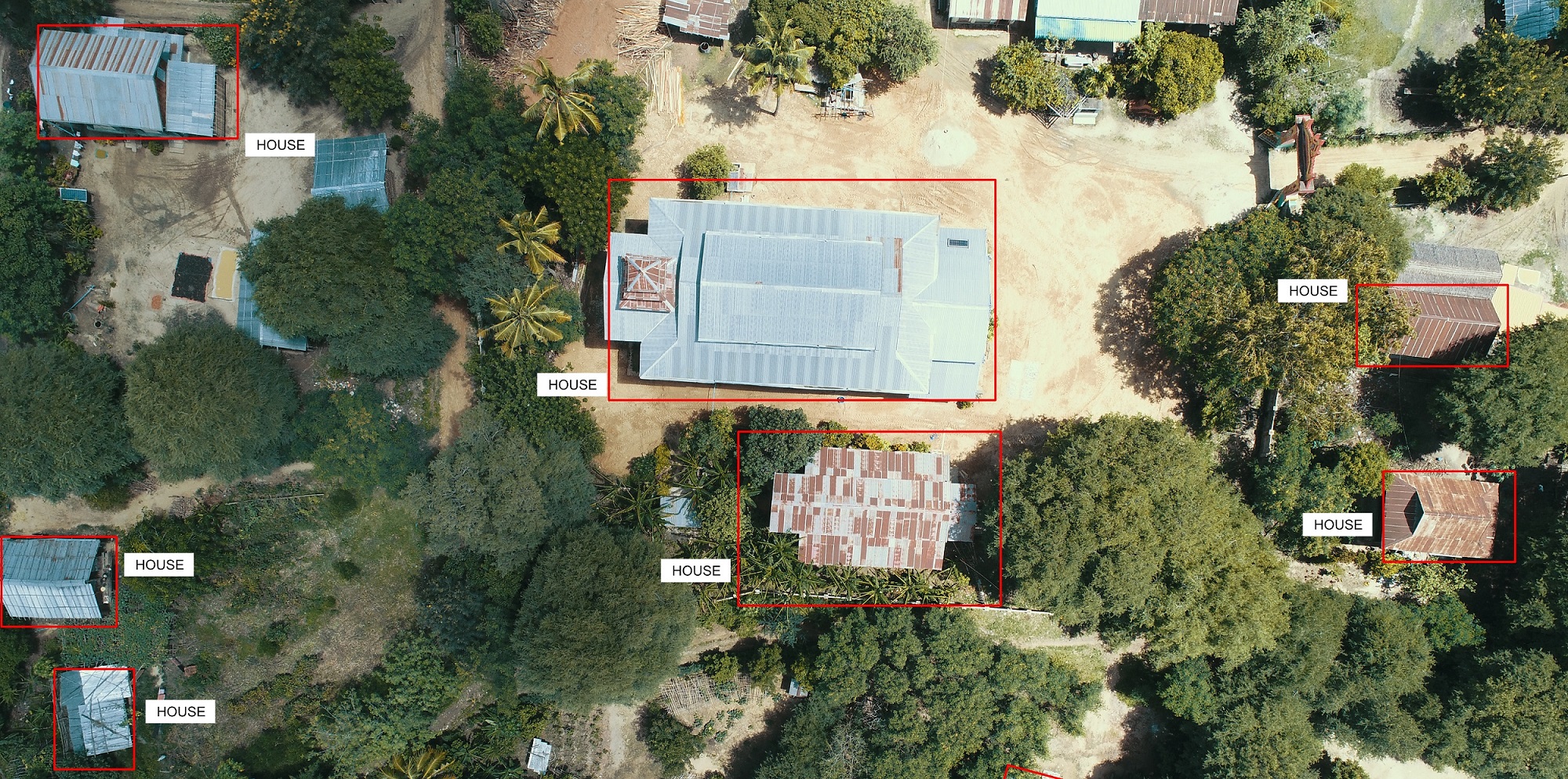 Use of Artificial Intelligence
While UAVs provide a platform to efficiently collect remotely sensed image data (for example, in the aftermath of a natural disaster) the data must be processed and analysed in order to extract meaningful information. An experienced remote sensing analyst normally achieves this image analysis through visual interpretation; a manual approach which presents a very high workload and requires time to be carried out.
Automating or partially automating some of the interpretation with machine learning techniques such as Artificial Intelligence (AI) would greatly reduce the time required to carry out the analysis and help get better and faster information into the hands of Emergency Coordinators.
WFP's Rapid UAVs for Data Analysis in Emergencies (RUDA) pilot will see machine learning software integrated with data collection and analysis workflows in order to tag and analyze image data collected by drones. The pilot will be implemented in five countries prone to natural disasters, aligning with the locations chosen for the coordination model.
In April 2018, RUDA successfully built a software platform that can store and manage thousands of drone-captured images. These images will be labelled with key information manually, and in doing so, help train an AI system on how to assess each photo. The trained system will help to identify homes destroyed by natural disasters or spot failed harvests So far, more than 50% of photos have been tagged.