In the Middle East, WFP is helping Syrian refugees build a brighter future by building digital skills and forging new livelihood opportunities. 
As the Syrian conflict grinds into its eighth year, the impact on millions of people has been tragic and indelible. More than 12 million people have been displaced by the conflict, with 6 million remaining inside Syria, nearly 5 million in neighbouring countries, and over 1 million seeking asylum in Europe. The majority of refugees are hosted in Turkey, Lebanon, Jordan, Iraq and Egypt – with nearly 90 percent living outside refugee camps and with host communities.
UN assessments have highlighted that the two primary drivers of displacement for Syrian are lack of safety and the loss of livelihood opportunities at home, which negatively impact people's ability to afford food. Food is essential and an important source of stability. When families are able to afford and put food on the table, the need to move and leave home often diminishes.
Creating Opportunity
To address the most urgent needs, WFP is testing innovative opportunities as part of the response to the crisis.  Tech for Food  focuses on creating new and sustainable livelihood opportunities for Syrian refugees and vulnerable host communities affected by the crisis, with priority placed on women and youth.
The social and economic impact of technology is widespread and accelerating. Experts predict that up to 90 percent of the world's population will be connected to the internet within 10 years. These changes herald exciting possibilities and unique opportunities for humanitarians to help those furthest behind.
Working remotely is fast becoming the norm across many industries, with basic digital skills now a requirement for most jobs. WFP's new Tech for Food project aims to build digital skills that can empower those we serve to find work without being bound to a local market. This also means tapping into a growing global demand for lower-skilled, labour-intensive services, such as data entry, data cleaning, image annotation, and photo tagging or editing.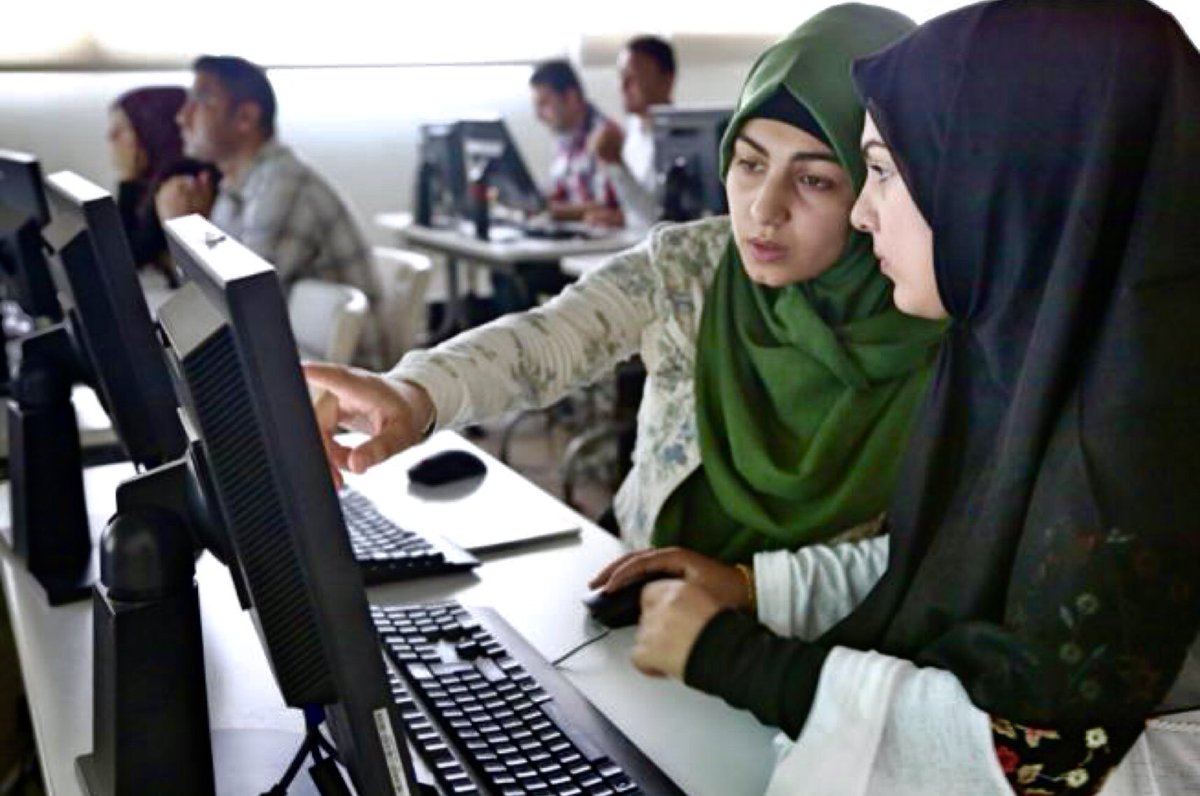 As a first step, Tech for Food provides digital skills through a tailored vocational training programme. Participants receive a six-week introduction to the basics of information technology, which is then followed by six weeks of advanced training. Participants learn how to use Microsoft Office, Adobe Photoshop, and other applications. Those in advanced programs are taught skills for front-end web design or 3D modelling software. 
As the program is progressing, WFP partners with the private sector to support students to find online work opportunities. WFP is also working with leading technology companies to link course participants with employment projects, including image annotation, image segmentation, and data cleaning.
Since 2016, Tech for Food has hosted more than 2,000 training classes across nine campuses in both Lebanon and Iraq. The programme, supported by the WFP Innovation Accelerator, has reached 1,500 candidates, impacting the lives of more than 7,500 people.
If your company or organisation is interested in providing digital work opportunities for Syrian refugees through Tech for Food, please contact global.innovation@wfp.org.