The WFP Innovation Champions Community is an initiative of the WFP Innovation Accelerator to support and empower WFP staff to become agents of change who drive innovation and accelerate solutions to end hunger. In October 2021, WFP marked the first anniversary since the launch of the Innovation Champions Community through a virtual Global Event, connecting more than 360 fellow community members from 66 countries around the world.

Below are testimonies from Innovation Community members on what the community means to them and how it has shaped the work that they do.
Christiani Buani works as Head of Operations in the Management Unit at the Regional Centre of Excellence against Hunger and Malnutrition (CERFAM) in Côte d'Ivoire. She has been a part of the Innovation Community for only a few months but was more than happy to join the panel on "Actionable Advice for Innovating at WFP" during the Global Event. In a post-event interview, she shared her thoughts on how the Innovation Community adds value to WFP.
"I have seen that the Accelerator, this Community, provides this space for bringing in new ideas, for shaping ideas, if needed."
Interview with Christiani Buani
Ahmed Alkhauga, who is Team Leader of the Call Center team and a member of the Monitoring & Evaluation team in the WFP Yemen Country Office, joined the Innovation Champions Community in October 2020 after being invited by a colleague. Since then, he has been an active member, even serving as a co-host to the Innovation Champions Global Event in 2021.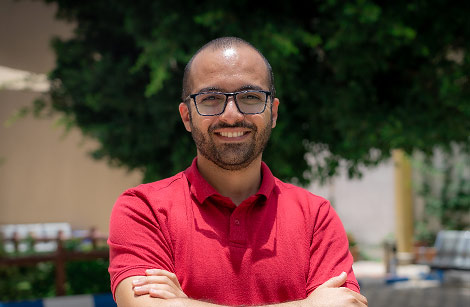 © Ahmed Alkhauga
As one of the initial members, who first joined back in October 2020, Enenche Aba, who works as an Executive Assistant at the WFP Nigeria Country Office, brings a lot of enthusiasm to his role in the community. Not only did he serve as a co-host for the Global Event, he also wrote and composed "iChampion," the catchy tune that was created especially for the Global Event.
"It feels nice to be part of an organization and a community where I know that my ideas are safe, where I can talk about and share them and get added value."
Interview with Enenche Aba
Working as Communications Assistant at the WFP El Salvador Country Office, Gabriela Cladellas has also been a member of the Innovation Champions since its beginnings in 2020 and was one of the co-hosts of the Global Event. She shares that her interest in the community was mainly to learn as she is working to instill a culture of innovation at the country level.
"I wanted to join for the knowledge. Being part of the community brings you together with knowledge and the possibilities."
Interview with Gabriela Cladellas