Since 2016, the WFP EMPACT project has provided digital and soft skills training to more than 13,500 young refugees and disadvantaged youth in Colombia, Iraq, Kenya, Lebanon, Palestine, Turkey, Zimbabwe, enabling them to build better livelihoods powered by their skills and talents.
More than half the world's 811 million people facing acute hunger live in countries affected by conflict. By the young age of 21, Layth had experienced love and loss, and life under the so-called Islamic State of Iraq and Syria (ISIS). Now he's building new tech skills and looking to the future of work.
The EMPACT project, in partnership with World Vision and the University of Mosul, gave Layth hope for a new future. Along with other EMPACT students in Mosul, Layth took classes in web development such as Javascript, CSS and HTML, English-language training, and workshops in soft skills such as business communication and resume writing.
"Not only did I learn to code, but I now know how to manage my professional career and business."
From life under conflict in Iraq, to new tech skills and connecting to the future of work
OPEN_IN_NEW
READ LAYTH'S STORY
Baraah came to Turkey four years ago. She left her home country, Syria, because of armed conflict.
"All I wanted was safety and a normal life for my family."
Baraah is now building up a new life in Istanbul, 1,400 km away from her birth city of Al-Bukamal in eastern Syria. Memories of conflict and displacement left deep scars, but despite all challenges, she maintained her unstoppable spirit and ambition to pursue a career in tech.
Baraah struggled to find affordable training until she was accepted to the World Food Programme's EMPACT training course implemented in collaboration with Kodluyoruz. She was among 112 Syrian refugees who trained with EMPACT in Istanbul.
"I regained my ambitions and dreams that I had thought were long gone."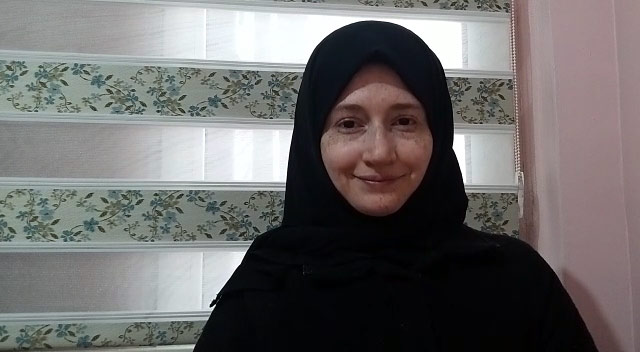 ©Baraah/WFP
OPEN_IN_NEW
READ BARAAH'S STORY
Ian, 28, is from Kibera, one of Africa's largest informal urban settlements. Currently employed as an IT Officer with the World Food Programme (WFP) in Kenya, he remembers what it was like to go hungry.

Ian dreamt of launching a tech start-up that would deliver digital solutions to serve the Kibera community. But as an unfunded, self-taught software developer, he didn't succeed.
He would go to the Kibera Community Library and use learning resources in the hope of progressing in his tech career. One day a call for applications for the WFP's EMPACT programme caught his eye at the library. It offered free training in coding, among other courses targeted at youth facing hunger.
"Every graph has zero-based coordinates. I was at zero, but I knew it was just the start. I value every chance I get. In hindsight, these challenging experiences have made me more aware of the problems affecting my community, and I hope to contribute to solving them."
Fulfilling dreams in Kenya's urban slum
OPEN_IN_NEW
READ IAN'S STORY
1 Projects that have completed their life cycle within the WFP Innovation Accelerator are considered graduated, and become part of the Alumni Programme. The Alumni Programme engages and supports a network of graduates to showcase their achievements, share their lessons learned on bringing projects to scale, and promote innovation scaling work.

The Accelerator's support to our Alumni shifts more towards providing visibility and communication opportunities; like connections to high profile audiences from diverse backgrounds including innovation funders, innovative companies, entrepreneurs and thought leaders.

The Alumni Programme in 2021 includes Share the Meal, Building Blocks, EMPACT, Cloud to Street, and Dalili.