People at the centre of humanitarian response
The responsible use of innovation and technology enables WFP to build pathways to peace, stability, and prosperity for those recovering from conflict, disasters, and the impact of climate change. Blockchain technology is part of that solution. Building Blocks is designed to let people securely access assistance to meet their household essential needs according to their priorities. 
Food, nutrition, education, health and other requirements can only be meaningfully addressed by meeting a household's range of essential needs at the same time. Building Blocks enables people to receive different types of assistance from multiple humanitarian organizations in one "go", reducing the complexity of accessing humanitarian support. Concurrently, no sensitive information, such as names, dates of birth, or biometrics, are stored anywhere on Building Blocks. The system uses anonymous identifiers to ensure the privacy and security of people served.
Building Blocks started as a 100-person pilot in Pakistan, with support from the WFP Innovation Accelerator. Since 2017, Building Blocks has been scaled to provide US$ 325 million worth of cash transfers to 1 million refugees in Bangladesh and Jordan, making it the world's largest implementation of blockchain technology for humanitarian assistance.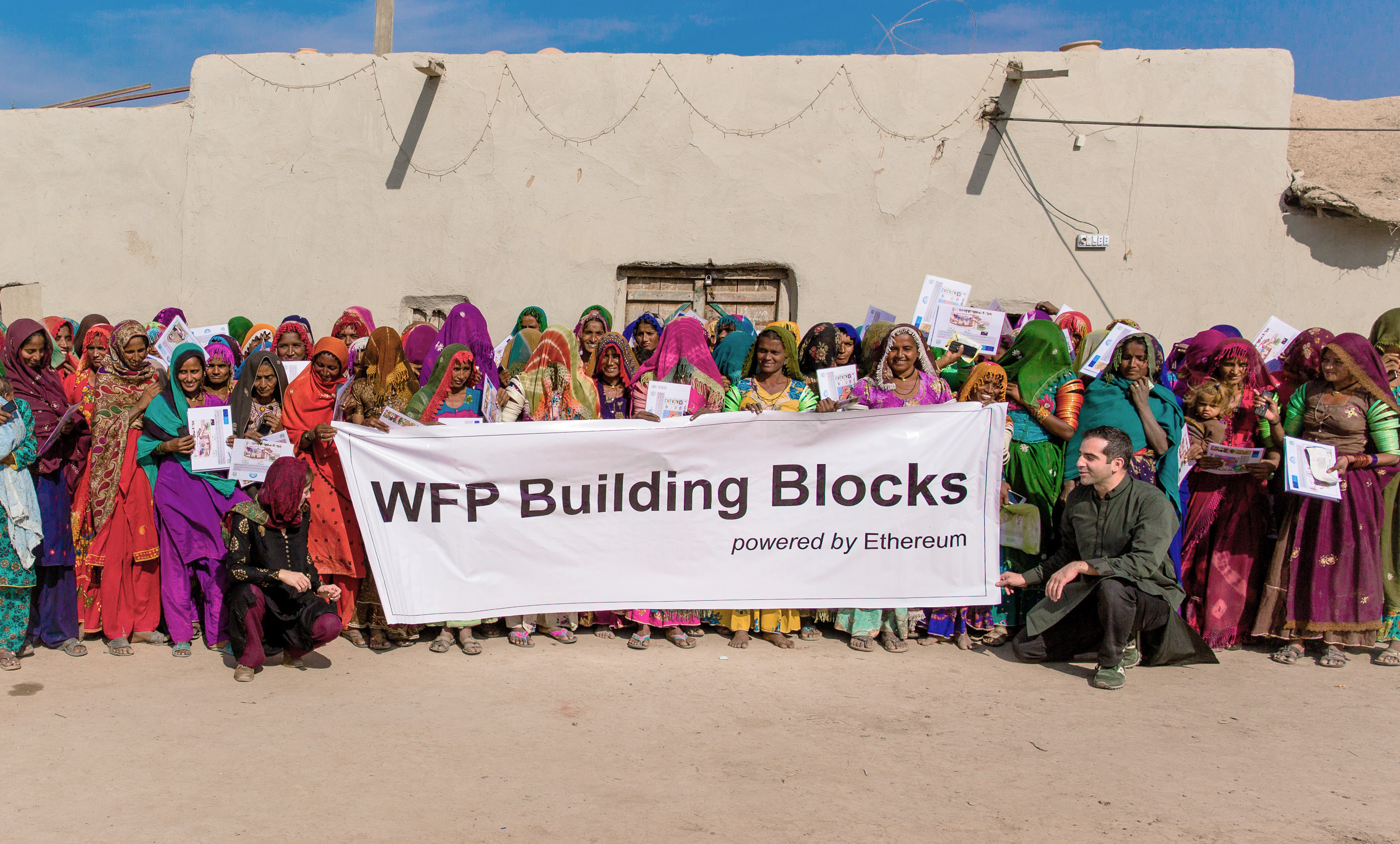 Jordan
Since 2017, WFP has leveraged Building Blocks to support the rising influx of Syrian refugees in Jordan and to date supports 106,000 people with food assistance. UN Women joined Building Blocks in 2019 and it is channeling cash for work assistance through the network. Building Blocks has saved WFP the equivalent of US$ 2.4 million in transaction fees in Jordan — funds that can be redirected to serve more people in need.
Bangladesh
Building Blocks serves 870,000 Rohingya refugees monthly across various programs operating in the world's largest refugee camp in Cox's Bazar. Building Blocks enables the delivery of assistance through e-vouchers outlets where people can redeem different entitlements in one transaction.
Lebanon
Building Blocks served as a coordination platform in Lebanon, helping 15 different organizations streamline their operations, and coordinating the assistance before distributing it to the people. This helps avoid duplication and provides families with the right support at the right time, as efficiently as possible. In the aftermath of the Beirut port explosion, Building Blocks coordinated the distribution of US$ 56 million in assistance.
Ukraine
Deployed in Ukraine as an inter-organizational assistance coordination mechanism; 18 humanitarian organizations have coordinated the transfer of US$ 337 million worth of cash to 3 million people, preventing US$ 35 million of unintended assistance overlap (duplication). This enabled the support of 185,000 additional people for three months.