The WFP Innovation Accelerator sources, supports and scales high-potential solutions to hunger worldwide. We provide WFP staff, entrepreneurs, start-ups, companies and non-governmental organizations with access to funding, mentorship, hands-on support and WFP operations. 
We believe the way forward in the fight against hunger is not necessarily in building grand plans, but identifying and testing solutions in an agile way. The Innovation Accelerator is a space where the world can find out what works and what doesn't in addressing hunger—a place where we can be bold, and fail as well as succeed.
The Innovation Accelerator is part of WFP's Innovation and Knowledge Management Division.
What we offer
Do you have a project with the potential to solve hunger? Apply to the WFP Innovation Accelerator and receive up to 100,000 USD in equity-free funding, mentorship from industry experts and access to the world's largest humanitarian organisation.
Access to Field Operations
How does it work?
We work with WFP entrepreneurs, companies and NGOs to build solutions to disrupt hunger.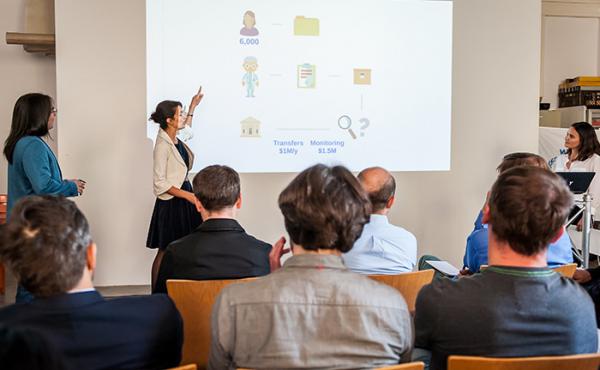 Bootcamps
Bootcamps are often the first stop on the journey for many start-ups and WFP teams. Over the course of five days, innovation and humanitarian experts help teams deep-dive challenges, ideate solutions and refine project plans. Bootcamps combine innovation techniques, such as human centred design, with WFP's deep-field knowledge and operational excellence.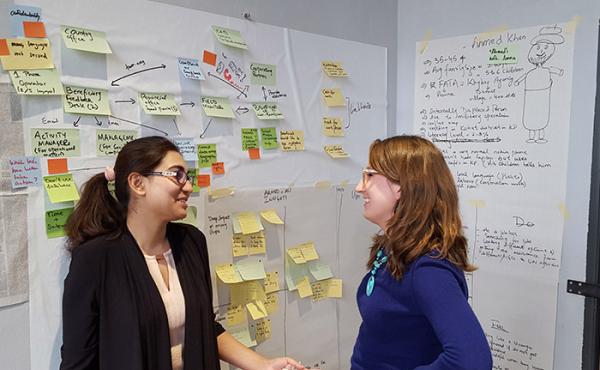 Sprint Programme
Our Sprint Programme is an intensive 3-6 month acceleration that helps start-ups and WFP teams reach proof of concept and/or develop prototypes ready for implementation. Teams receive financial support, guidance and space to bring their idea to life from the Munich-based Accelerator, and access to WFP's global network of partners and resources.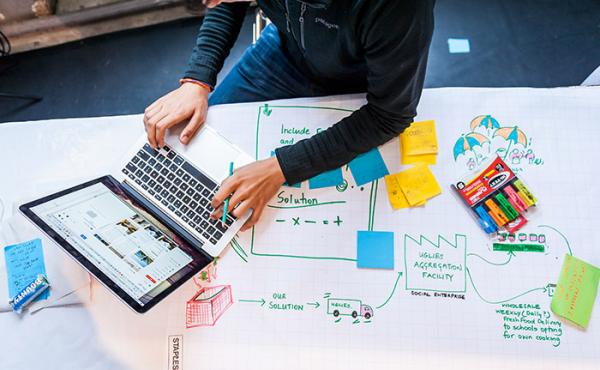 Scale-up Enablement
The Scale-up Enablement Programme of the WFP Innovation Accelerator provides customized support to innovations with traction, enabling them to multiply their impact on SDG2 (Zero Hunger) and 17 (Partnerships for the Goals) within or through WFP. We provide support based on the individual project roadmap to scale; while also aiming to continuously grow our services together with project teams and our partners. This support is enabled through dedicated Accelerator resources and WFP internal and external networks.
We support innovations that show potential to significantly disrupt hunger with the ambition to improve the livelihoods of 100,000+ beneficiaries; facilitate WFP delivery in being more efficient and effective in delivering food insecurity solutions to millions of people we serve globally; and provide innovative solutions that are relevant in several countries and, preferably, cross-cutting regions.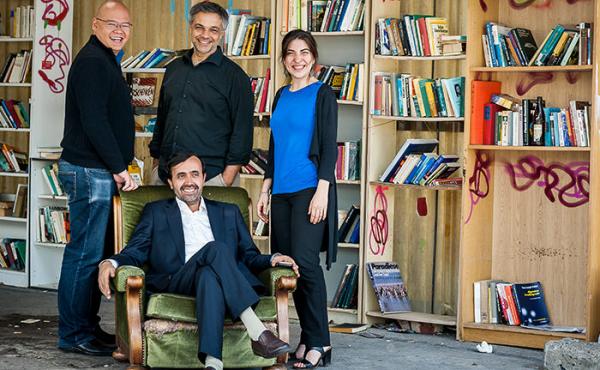 Thought Leadership
WFP is actively exploring new trends, technologies and long-term project strategies that can help move us towards Zero Hunger. The Innovation Accelerator works with UN sister agencies, academia and private sector innovation leaders to find and leverage game-changing products or services. Supported projects receive unparalleled access to R&D leaders in for and non-profit sectors.
Our Innovation Principles
Human-Centered Design
Creating tailor-made solutions for people we serve.
Lean Startup
Experimentation, iterative design and user feedback.
Innovating for Zero Hunger
Explore the projects currently supported by the WFP Innovation Accelerator
Our Numbers
50+
Projects
across 42 countries
8
Projects
scaling up globally
763,240
People
reached in 2018 alone
Our Donors
The WFP Innovation Accelerator is generously supported by: