The United Nations World Food Programme (WFP) Innovation Accelerator sources, supports and scales high-impact innovations to achieve Zero Hunger. Based in Munich, Germany, we provide WFP employees, entrepreneurs and startups with funding, hands-on support and access to WFP's global operations. Through the Innovation Accelerator, WFP is leveraging unprecedented advances in digital innovation—such as mobile technology, artificial intelligence, big data and blockchain—and new business models to transform the way we serve vulnerable communities across the world.
Building on WFP's legacy of innovation, the Innovation Accelerator was launched in 2015 to pilot new solutions and scale promising innovations to disrupt hunger. In just five years, we've supported more than 80 projects around the world, with 14 innovations scaling up to reach 3.7 million people. In 2020, we were one of 10 organizations worldwide to be named in Fast Company's 2020 awards: "Best Workplace for Innovators" and "Innovation Team of the Year." In 2021, we were recognized again by Fast Company as one of its Most Innovative Companies for 2021. Globally, the World Food Programme has been awarded the 2020 Nobel Peace Prize "for its efforts to combat hunger, for its contribution to bettering conditions for peace in conflict-affected areas and for acting as a driving force in efforts to prevent the use of hunger as a weapon of war and conflict." Find out more at www.wfp.org/enablers
Our Impact
80+
Projects
across 46 countries
14
Projects
scaling up globally
3.7 million
People
reached in 2020 alone
What we do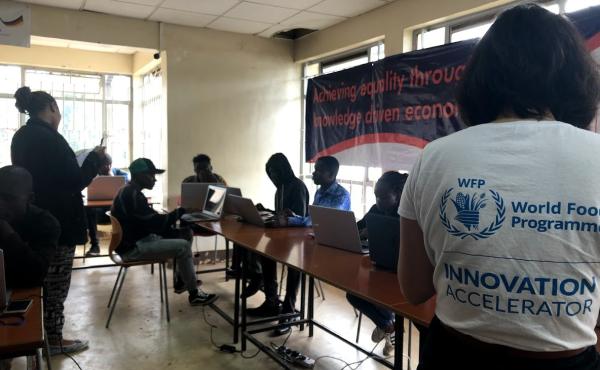 We help innovators sprint from idea to impact
Our Sprint Programme is an intense six-month acceleration programme that helps innovators and start-ups reach proof-of-concept and develop prototypes ready for implementation. Apply for access to US $100,000 in funding, world-class mentors, results-driven programming, and WFP's vast field operations.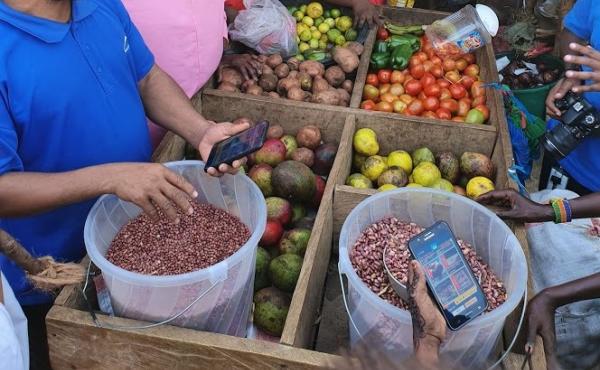 We enable the scale-up of high-impact innovations
Our Scale-Up Enablement Programme enables the rapid scale up of high-impact innovations by providing tailored strategic planning, fundraising, communications, knowledge management and mentorship support. We scale up innovations that have the potential to significantly disrupt hunger by improving the livelihoods of over 100,000 people, increasing efficiency and effectiveness across multiple countries.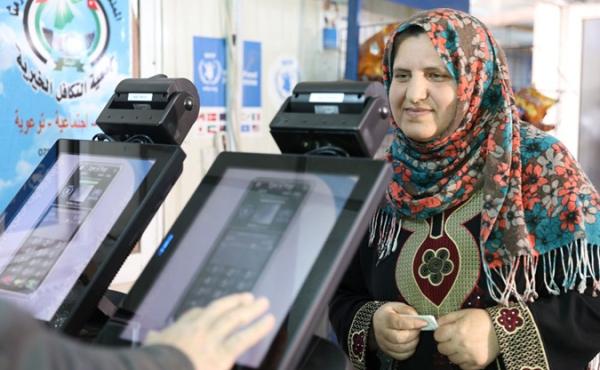 We explore game-changing frontier innovations
New technologies are rapidly developing and deeply transforming our lives and the world, including in the area of humanitarian aid. Our Frontier Innovations Programme explores game-changing innovations and new technologies such as artificial intelligence, blockchain, edge computing and robotics to help humanitarians deliver on their mandate more effectively.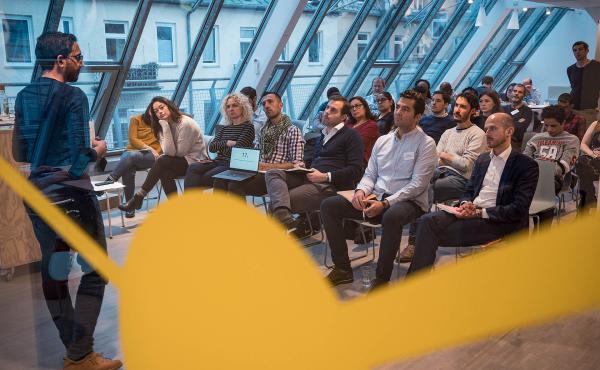 We provide a platform for innovation to achieve the Sustainable Development Goals
WFP is committed to strengthening global partnerships that deliver on the Sustainable Development Goals. Our Innovation Services Programme creates custom acceleration programmes, innovation journeys and ecosystem building activities with other United Nations agencies, non-governmental organizations, foundations and private sector organisations. Our goal is to drive systemic change through working together.
What we offer
Do you have a bold idea to disrupt hunger? Apply to the WFP Innovation Accelerator for the possibility to receive up to US $100,000 in equity-free funding, mentorship from industry experts, and access to the world's largest humanitarian organization.
Access to Field Operations
What sets us apart?
We're ranked one of the most innovative companies in the world.
In 2020, upon our fifth anniversary, we were proud to be named in FastCompany's 2020 awards: "Best Workplace for Innovators" and "Innovation Team of the Year" — only 10 organizations worldwide received this dual honour. This follows a 2017 ranking by Fast Company's "World's Most Innovative Companies" award in the Food category. These honours recognize our unique application of Silicon Valley entrepreneurial approaches to fighting world hunger.
Five years, 80 projects and millions of people reached.
Since 2015, we've sourced, supported and scaled over 80 innovations. Collectively, they've raised over $90 million in seed funding and reached 1.4 million people in 2019 alone. They've acquired users, won industry awards, grown their teams and developed products and solutions to sustainably end hunger.
We're on the cutting-edge of the world's largest humanitarian agency.
We're part of the World Food Programme: the leading humanitarian organization saving lives and changing lives, delivering food assistance in emergencies, and working with communities to improve nutrition and build resilience.
We have a world-class network of mentors, partners and startups.
We're proud to be part of a network of world-class mentors, partners and startups who can provide impactful and to-the-point support. From Google, to the Bill & Melinda Gates Foundation, to the United Nations Innovation Network, our partners span the private sector, non-profits, foundations, governments, and inter-governmental organizations.
We're located in the heart of Munich and tapped into a global innovation ecosystem.
We're tapped into the strength of Munich's startup ecosystem and highly-educated, globally-connected talent pool. We're also part of WFP: with more than 80 offices and 18,000 employees around the globe, we can provide unrivalled support to scale-up and roll-out high-impact innovations worldwide.
Our Innovation Principles
Human-Centered Design
Creating tailor-made solutions for people we serve.
Lean Startup
Experimentation, iterative design and user feedback.
Innovating for Zero Hunger
Explore the projects currently supported by the WFP Innovation Accelerator
Our Donors
The WFP Innovation Accelerator is generously supported by: