6 November 2019
This year's WFP Innovation Challenge sourced 714 applications from 95 countries around the world.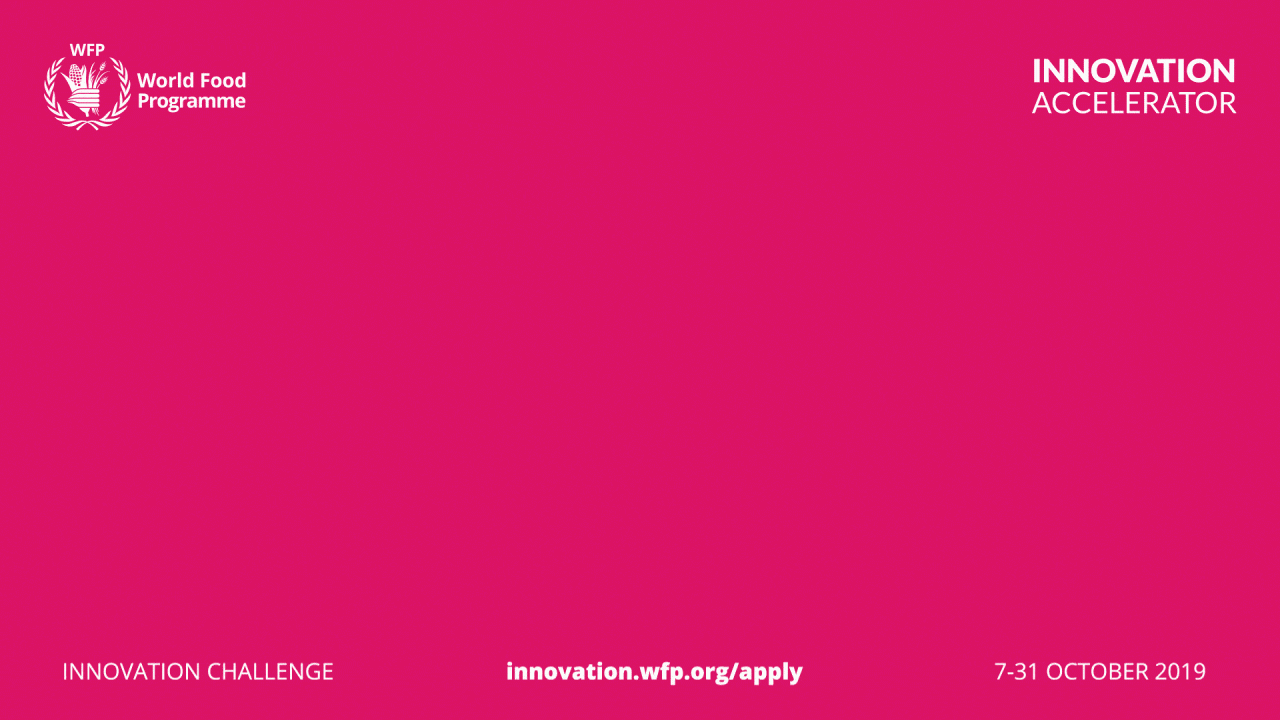 That's no small success: when it comes to the number of external applications, this was WFP's best-ever Challenge campaign. 
The help of our community was crucial to helping us source more applications than ever for this campaign. Thanks to your support, we're already hard at work reviewing hundreds of innovative ideas to help end hunger.
Where they came from
We were pleased to receive applications from 95 countries, spanning every continent except Antarctica.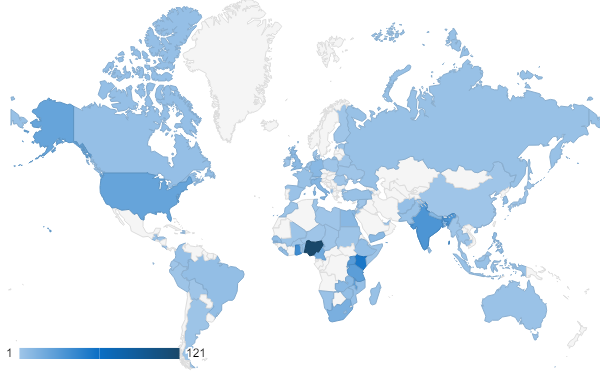 The countries that submitted the most applications were Nigeria (121 applications), Kenya (55 applications), Ghana (40 applications), India (34 applications), Uganda (30 applications), Malawi (29 applications), and Tanzania (28 applications).
By income group, 86 percent came from low- or middle-income countries, while 14 percent of applications came from high-income countries.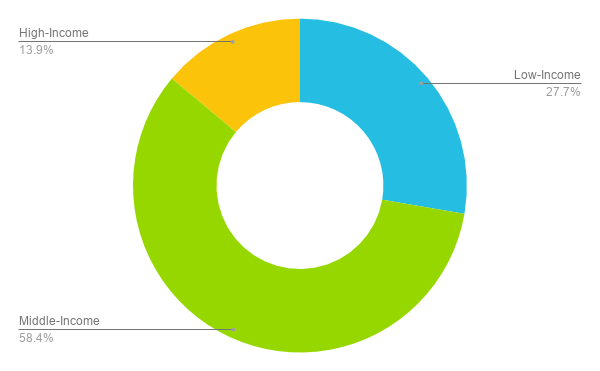 By geographic region, 64 percent of applications came from Sub-Saharan Africa. 10 percent came from South Asia, 9 percent came from Europe and Central Asia, and the remaining 17 percent were roughly balanced between the Middle East and North Africa, North America, Latin America and the Caribbean, and East Asia and the Pacific.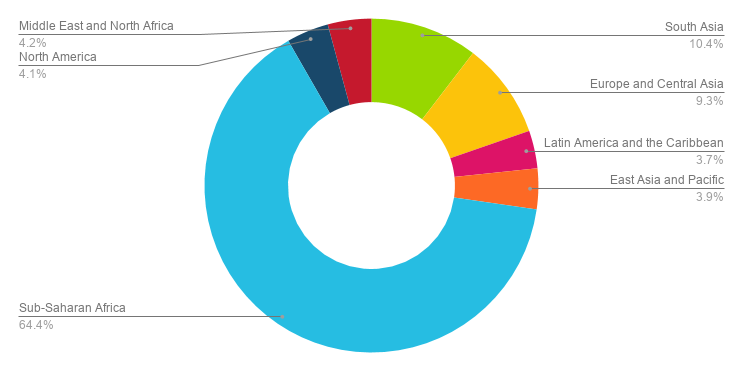 Innovating for gender equality
The WFP Innovation Accelerator is looking to deepen its commitment to gender equality. As such, this year's Innovation Challenge was more explicit in seeking to source a gender-diverse set of applications that consider gender as a core part of their development and implementation.  
In the application form for this year's Challenge, all applicants were asked to list the gender of their team lead and members, as well as to describe how their project tackles gender inequalities. 
Overall, 36 percent of applicants to this year's Challenge identified as women, 53 percent identified as men, and 11 percent of applicants were non-identifying or chose not to answer. Among WFP employees, 56 percent of applicants identified as women.
This data reminds us to remain committed to reaching out and encouraging gender-diverse applicants for our next Challenge campaign.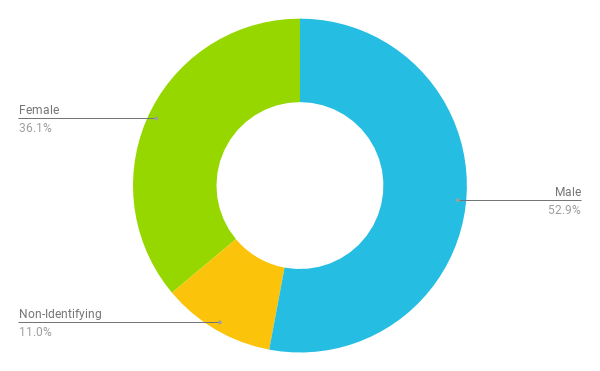 So, what's next?
We've made incredible progress in sourcing over 700 applications, but there's still some hard work ahead. 
We are working to review all applications, and are aiming to give feedback to all applicants by the end of November 2019. 
Stay tuned: if you submitted an innovative application, your team may be invited to the Accelerator's February 2020 Innovation Bootcamp in Munich, Germany. Your project may also be considered for the Accelerator's Sprint Programme, which includes up to USD 100,000 in funding, mentorship, and access to a global network of industry leaders.
Missed the deadline?
If you missed the deadline for this year's WFP Innovation Challenge, you can still apply to the WFP Innovation Accelerator through our rolling call for applications. Details will be posted to our website in the coming weeks.
Thank you to all who applied and who helped to promote the 2019 WFP Innovation Challenge. We can't do this without you: together, we can innovate for Zero Hunger.