8 May 2019
Following more than 900 applications received from around the world, WFP's Innovation Accelerator, with the support of Cargill, has identified the 8 most promising teams from February's Global Innovation Challenge for Zero Hunger to join us from 13–17 May in Munich, Germany for a week-long innovation bootcamp.
Teams were selected for their expertise in the areas of nutrition, food processing and digital solutions for smallholder farmers, amongst others. The incoming bootcampers were evaluated not only on their level of innovation, but also their team strength, business model, existing traction and, most importantly, the potential to positively impact the lives of thousands of people.
At the bootcamp, teams will deep dive into field-level challenges, ideate solutions and refine project plans with the support of mentors. Collaborating with Cargill, the WFP Innovation Accelerator introduces teams to innovation techniques such as human-centered design and lean startup methodologies, integrating WFP's operational excellence.
In addition, each team will have the opportunity to present their solution to an audience of WFP leadership, government donors and potential investors at a pitch night on Thursday, 16 May.
Without further ado, meet these 8 promising teams!
BioAnalyt
Two billion people suffer from "hidden hunger", which is a deficiency in essential vitamins and minerals. Food fortification  is one of the most cost-effective strategies to address this problem, but loses up to 50% of its impact due to the absence of timely and transparent monitoring data.
iChecks are more portable, faster, lower cost, and easier to use than traditional lab equipment and have been proven in the field in 60+ Low and Middle-Income Countries. BioAnalyt's "Connected iCheck" can drive compliance by making the monitoring process more time and cost-effective than ever before, with real-time digital data collection and processing. This innovation is sponsored by WFP's Nutrition Division and BASF.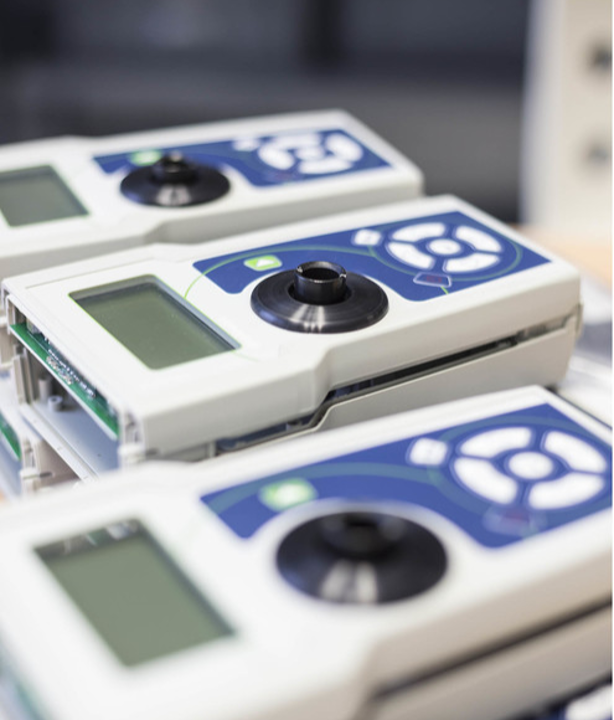 Harvesting.co
Traditional credit assessments for smallholder farmers rely on collateral, transaction history and trained agricultural lending staff, often resulting in expensive and inaccurate credit scoring.
Harvesting.co offers automated credit scoring of smallholder farmers by financial institutions based on 10 data points, including remote sensing and field data from partners. The team is now looking to make the loan process more efficient by developing full-service agri-lending software. This project has been matched with WFP's Nepal Country Office.
MyAgro
There are over 1.6 billion smallholder farmers with limited access to financial institutions. Smallholders' cash flow is "lumpy"; they have the most income at harvest time, but their greatest need for cash is at planting time.
MyAgro has pioneered a mobile layaway payment model that enables farmers to invest their own funds in high-quality seed, fertilizer, tools and agricultural training. The program generates 50-100% increases in yields and 50%+ increases in incomes for smallholder farmers, over 60% of whom are women. They have already worked with is a micro-savings platform serving 45,000 farmers in Mali, Senegal, and (just entering) Tanzania, and hope to do more with the WFP Senegal Country Office, specifically.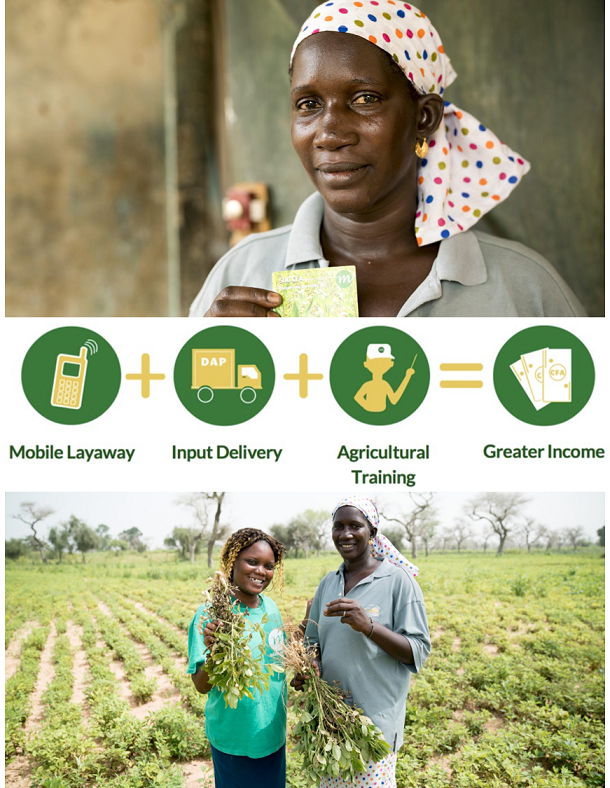 JUST
JUST develops culturally relevant, tasty, affordable and nutritious food products. They work with local food processors and locally manufactured equipment, leading on recipe development, setting up processing capabilities, intensive branding and strong marketing support.
JUST is currently producing "Power Gari", for example, together with Liberian partner Kawadah Farms, using ingredients sourced from small-scale farmers, most of whom are women. It's priced to be affordable and made to be delicious and nutrient-rich, while guaranteeing that partners can run sustainable businesses. JUST hopes to expand this model using local solutions with WFP in Tanzania.
FeedCalculator
Livestock farmers often lack the knowledge and tools to make their own balanced and low-cost feed. Approximately 70% of total farm costs are spent on feed, which is often premixed and not fit to every circumstance, resulting in expensive animal products (e.g. meat, eggs, milk and fish).
The FeedCalculator app empowers farmers to formulate their own optimized feed recipes, based on locally-available ingredients with the latest scientific knowledge. This results in lower feed costs and higher productivity of protein-rich animal products. The mobile recipe maker is available for six different animals, has been tested in Nigeria, Rwanda and Bangladesh and has been downloaded over 30,000 times, with over 3,000 repeat users. This project is sponsored by the WFP Nigeria CO.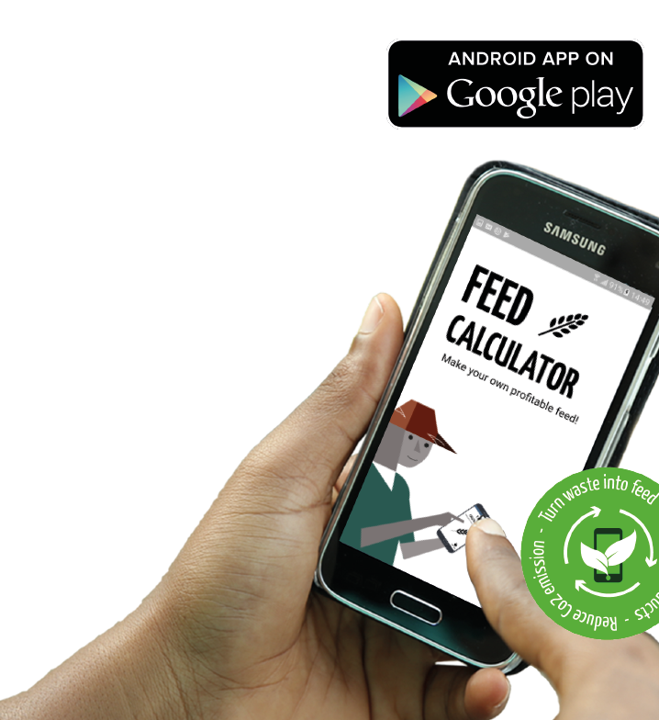 Edu Pokémon
Non-communicable diseases are now the leading cause of mortality worldwide, and are responsible for at least 70% of global deaths. Two billion people suffer from "hidden hunger" - or a deficiency in essential vitamins and minerals - due to poor eating habits.
Edu Pokémon is a digital game-based learning platform intended for school children, in order to promote nutrition education and behaviour change while integrating physical activity in schools to address malnutrition, including non-communicable diseases. The team has been matched with the WFP Bhutan CO.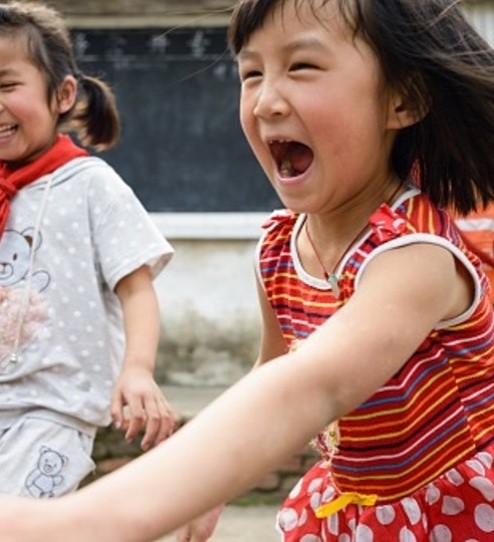 Humanitarian Topographic Atlas
The Humanitarian Topographic Atlas (HTA) automatically produces up-to-date, high-resolution topographic maps, which can be used by anyone, anywhere for free.
The core of HTA relies on OpenStreetMap, eliminating the need to invest in data, hence updating the maps remains sustainable. After initial development and roll-out, the Geospatial Support Unit within WFP's Emergency Preparedness and Support Response Division (OSE) will hopefully fully absorb the efforts needed to maintain HTA.
Sanku Flour Fortification
Sanku Flour Fortification enables small scale, rural millers to sell branded, fortified flour at the same costs as standard flour. Sanku lends a patent-pending machine that allows for precise dosing and and remote monitoring.
By buying at scale, Sanku is able to offer millers fortification premixed and branded flour bags for the same price as millers currently pay for bags only. Sanku is currently serving 100 mills in Tanzania and 276 dosifiers across East Africa, feeding almost two million people daily. Sanku was awarded by Fast Company as one of Africa's Top Ten Most Innovative Companies for 2019, and has the support of WFP's food technology team in the Regional Bureau in Johannesburg.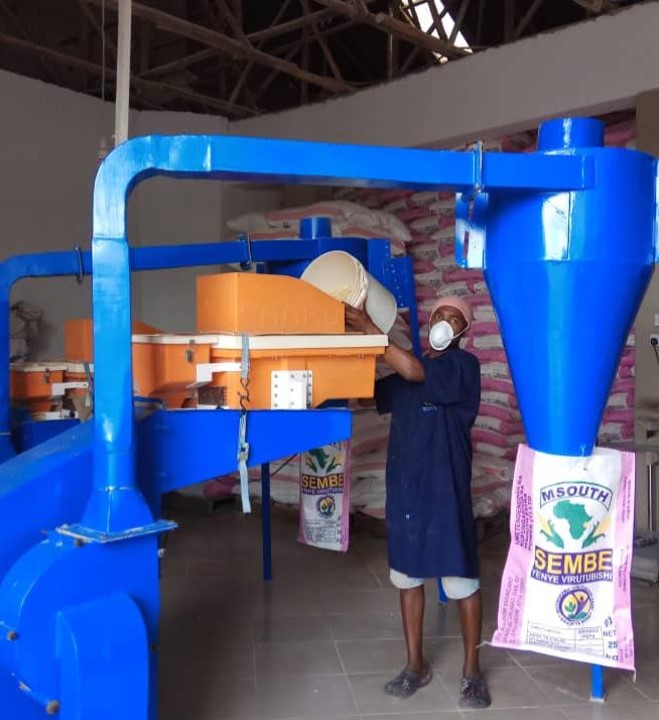 Follow each project's progress at the WFP Innovation Accelerator's bootcamp collaboration with Cargill from 13–17 May on Twitter (@WFPInnovation). And please tweet along with us using #disrupthunger.