Deadline extended: 26 November 2021 11:59 pm (CET) 
WFP has launched the Digital Health Innovation Accelerator Program, powered by WFP Innovation Accelerator, and the digilab, jointly led by BMZ - Federal Ministry for Economic Cooperation and Development, KfW - Kreditanstalt für Wiederaufbau, the Bill and Melinda Gates Foundation, and the GIZ. We are in search of scalable digital solutions using open standards and approaches towards the creation of global goods, with a focus on building and supporting pandemic preparedness capabilities in low- and middle-income countries. As the COVID-19 vaccination campaign continues globally, we aim to leverage these digital solutions to accelerate the vaccination campaign, thereby maximizing its impact and the recovery of communities and health systems in low- and middle-income countries. 
The programme will select mature start-ups and solution providers who will receive financial, technical and methodological support from the WFP Innovation Accelerator, and other partners. Together with the brightest and best minds globally, we will be able to support the COVID-19 vaccination campaign.  
Apply Now
Do you have an innovation that can build pandemic preparedness and accelerate the recovery of communities and health systems in low- and middle-income countries?
2021 Programme Dates
| | |
| --- | --- |
| Application Deadline | 26 November 2021 |
| Innovation Bootcamp | 17-21 January 2022 |
| Pitch Event | 28 January 2022 |
What We Offer
The WFP Innovation Accelerator has a track record of organizing over 38 flagship innovation bootcamps, supporting over 369 teams to rapidly refine their innovations, field testing over 100 projects, and bringing disruptive innovations to scale, reaching more than 3.7 million people in 2020 alone.
Funding

Scaling

Hands-On Support

Projects will also be considered for the WFP Sprint Program, a six-month acceleration programme with access to up to US $250,000 in equity-free funding, mentorship, and access to a global network of relevant partners in the public health space  

 


 

Mature innovations that have proven their concepts and value for social impact may qualify for further funding and support

Selected teams will be invited to participate in a fully virtual WFP Innovation Bootcamp in January 2022
Application Process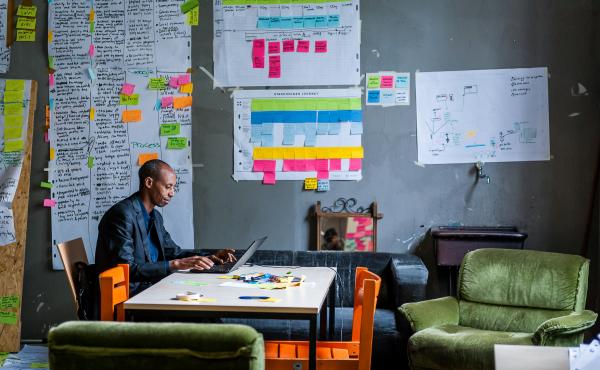 Apply
To submit your application, please fill in this Application Form before 26 November, 2021 11:59 pm (CET).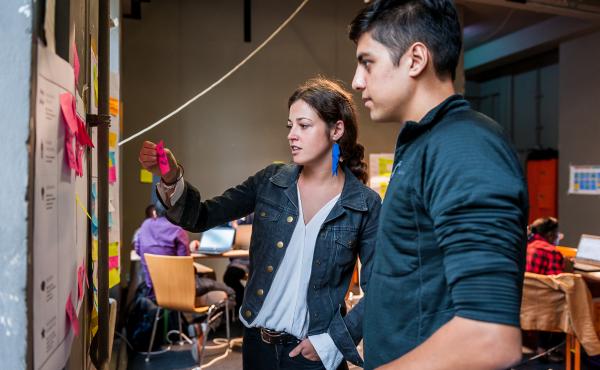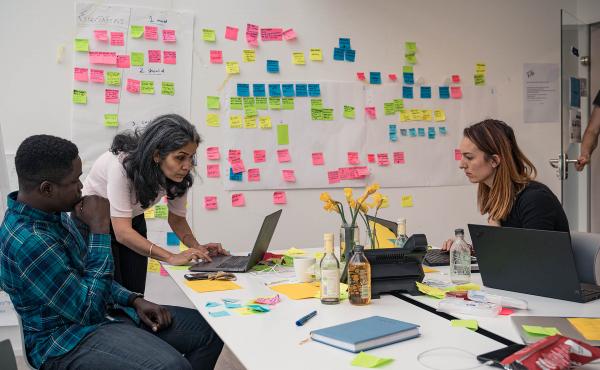 Review
We will review and select successful applications to participate in a bootcamp in January 2022. The bootcamp will be held virtually amid COVID-19 travel restrictions. We value all applications; however, we are only able to contact shortlisted applicants. 
Interested, but don't feel your idea is ready yet? Don't let this stop you! You can still send your application as we are creating a pool of digital solutions with a focus on public health. This pool of solutions could be invited for future programs.   
Eligibility Criteria
Your organization must be an established legal entity (for-profit, non for profit, social enterprise). 

The proposed solution should follow open standards, open-source or open data approaches towards creating global goods (e.g. OSI approved licenses, Creative Commons licenses).

The developed or implemented solution should use data and information exchange mechanisms based on global standards (e.g. openHIE). 

The applicant organization must have a presence in the country of implementation (country office or other permanent presence, subsidiary, long-term operations, or partnerships in the country, specifically with the relevant Public Health government agencies).

Your innovation addresses one or more of the priority topics related to building pandemic preparedness in low- and middle-income countries. Your innovation should have a demonstrated proof-of-concept with initial traction and a clear path to scale.
In accordance with the pointers on the left, your application will be evaluated according to the following criteria*: 
Impact & Scalability:

Applicants should have a defined vision, an identified target group, and be able to demonstrate the potential to solve the posed challenge(s).  

Team:

Applicants should be able to demonstrate they have a diverse, non-discriminatory, gender-balanced organization with demonstrated leadership and entrepreneurial mindset. 
Novelty:

Applicants should be able to show how their solution and business model are innovative while being technically suitable, and viable.  

Traction:

Applicants should be able to present evidence of feasibility and adoption by the target group.  

Business Model:

Applicants should demonstrate the viability of their business model, how they intend to achieve a sustainable business, pricing, and financial model. 
*We reserve the right to adjust eligibility criteria based on the changing context as new information becomes available.  
What We Are Looking For
The Digital Health Innovation Accelerator Program's priorities are listed here. Selected teams will be able to further develop their solutions toward scale during the WFP Sprint Program throughout 2022 (end of Q3).  
Applicants should be able to demonstrate the following: 
Interoperability with other systems and capacity to integrate with existing national health management information systems. 

Buy-in from national, regional, or local governments. 

Positive adoption of the relevant target user groups: government officials, health workers or citizens, where applicable. 

Inclusion of, or focus on, supporting or increasing access for women in the area of impact.  

Inclusion of, or focus on, marginalized or underserved communities and mobile populations. 

Inclusion of, or focus on, people with disabilities and/or high-risk groups vulnerable to COVID-19. 

Capacity to be adapted, expanded, replicated, or scaled. 
Adherence to the principles for digital development and digital public goods standards.
* Although the Accelerator is solution-oriented and technology agnostic, we welcome creative and novel approaches using or combining data mining, machine learning, blockchain, artificial intelligence, or any other frontier technologies. 
Priority Application Topics
We are looking for digitally-powered solutions that can contribute to build pandemic preparedness capabilities in low- and middle-income countries. These solutions would be focused on, but not necessarily limited to, one or more of the following priority topics: 
Vaccination scheduling

; digital solutions that streamline patient and provider registration processes, appointment schedules, vaccination administration and immunisation sites.

Data management and integration;

tools and platforms addressing system interoperability challenges such as: data integration, data gaps, data security, and integration of legacy systems.

Other digital health tools and solutions;

including but not limited to: micro-planning, vaccine delivery and monitoring, vaccine waste management, raising awareness and countering misinformation, safety monitoring and Adverse Effects For Immunization (AEFI).
Read in greater detail in our call for applications!
Innovations in Action
Learn about previously submitted innovations that are already accelerating progress towards zero hunger.