Project overview
The World Food Programme (WFP) promotes clean and modern cooking in school canteens. WFP's Clean Cooking Haiti project deploys innovative low-cost heat retention bags in school canteens in Haiti, reducing the schools' energy needs by up to 70 percent.
The problem
Across the world, 2.6 billion people still lack access to clean cooking solutions.
In Haiti, 95 percent of schools cook on open fires with firewood or charcoal, resulting in toxic smokes, burning injuries for cooks, and negative environmental impacts such as increased deforestation and air pollution. Moreover, this type of traditional cooking incurs high energy costs for schools that could otherwise be reinvested into other areas.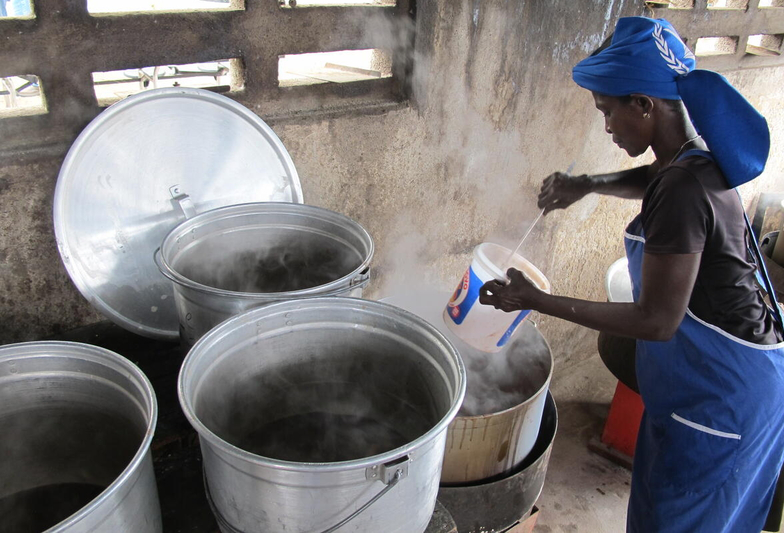 The solution
WFP's Clean Cooking Haiti project introduces improved, clean and modern cooking solutions in schools.
As part of this initiative, WFP is piloting Heat Retention Bags to support schools' transition to cleaner energy sources and reduce their energy needs. Heat Retention Bags are locally produced by women in Port au Prince using upcycled local plastic waste. This clean cooking solution is widely used at the household level, and the project aims to introduce the technology and test it at scale in schools in Haiti.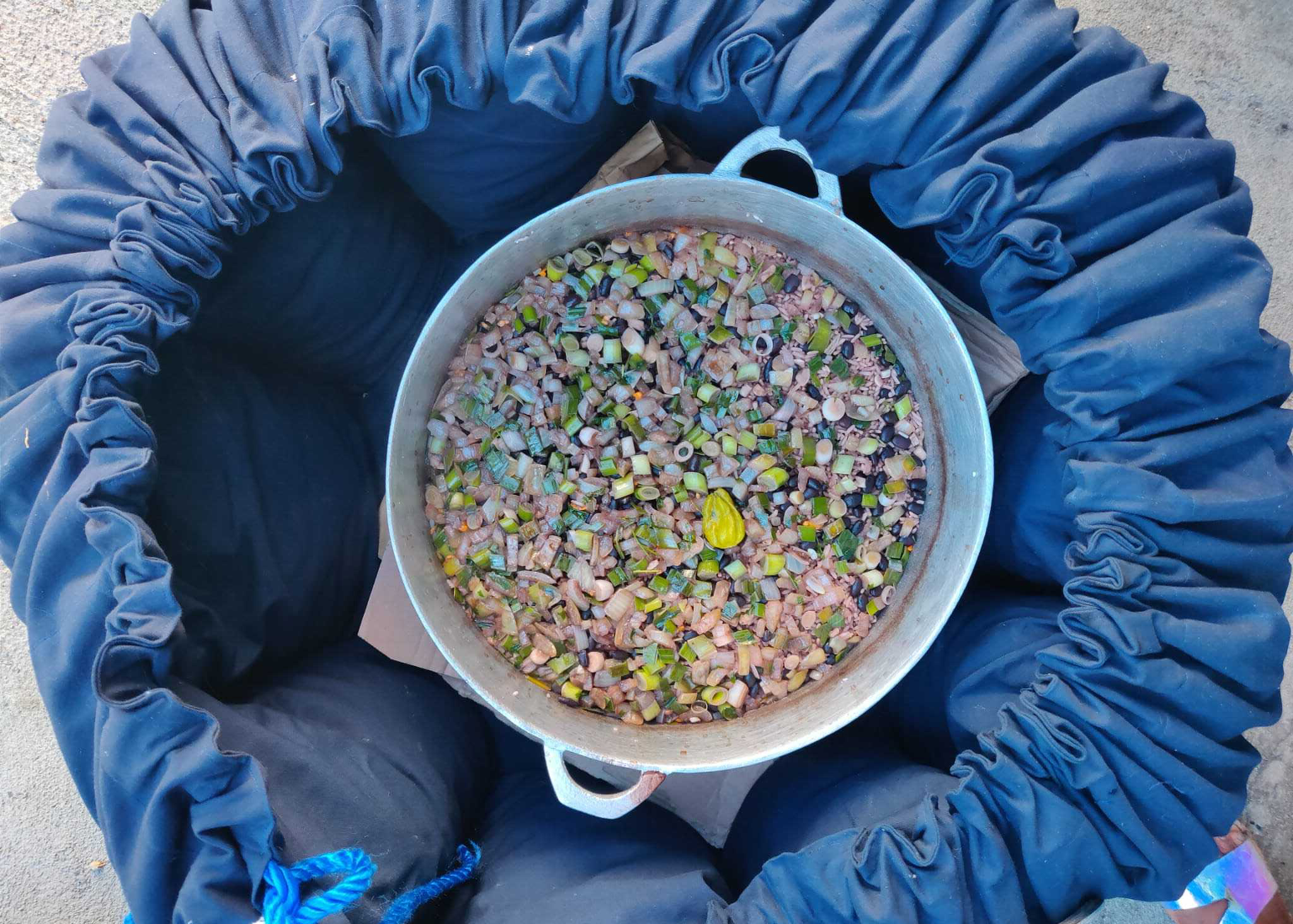 The way forward
Throughout WFP's Sprint Programme, the Clean Cooking Haiti team aims to conduct a pilot to test the Heat Retention Bags in school canteens through an iteration of workshops and training sessions.
The performance of the technology, its adoption by the users and its impact on fuel savings for schools will be evaluated during this period.
Building on  the learnings from the pilot project, the team aims to scale the solution  to all schools (approximately 1,300 schools) supported under the WFP's School Feeding Programme in Haiti.