The Farm to Market Alliance helps smallholder farmers receive the appropriate information, investment and support from seed to market in order for them to have the capacity to produce and sell marketable surplus for increased incomes.
The Farm to Market Alliance (formerly known as Patient Procurement Platform) is a public-private sector led consortium of organisations seeking to transform food value chains in emerging markets by building a demand-led value-chain based on  long-term linkages between suppliers (farmers), buyers and other key market players such as suppliers of finance, inputs and technical expertise. The aim is to actively engage smallholders, increase their productivity, profitability and resilience and their strength as reliable market players. 
Buyers enter into stable buying relationships with smallholder farmers - typically through contracts extending beyond one season. Smallholders use this stability in demand as collateral to access finance used for seeds, fertilizer and machinery to improve  their productivity and incomes. More productive farmers reduce business risk for companies wanting to invest in farming, thus increasing demand for farmers. The more demand the farmers have, the more they can finance productivity improvements - the more productive they are, the more demand increases.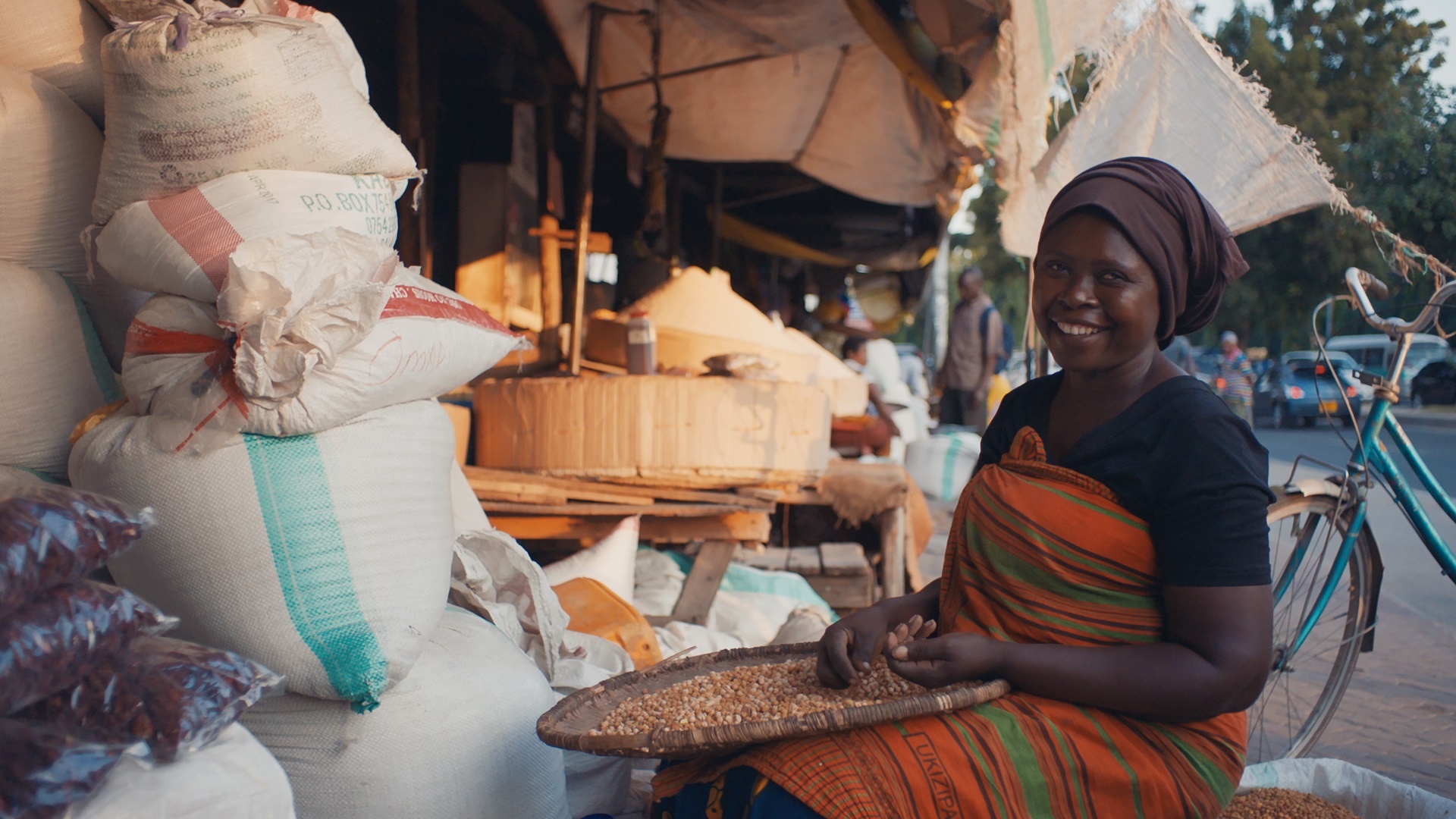 WFP is among eight entities that have committed to participate in the global consortium. The others are: Alliance for a Green Revolution in Africa (AGRA); Bayer Crop Science AG; International Finance Corporation; Syngenta Crop Protection AG; Rabobank; Grow Africa; and Yara International ASA. With the Platform's 2015 launch in Rwanda, Tanzania and Zambia, eleven buyers have signed contracts with over 65,000 Platform farmers to purchase 85,000 MT of predominately cow peas, maize, pigeon peas and soya beans. The ultimate aim is to reach 250,000 smallholder farmers with pre-planting procurement contracts signed with large-scale buyers via systematic engagement in markets over three years. 
The Alliance has been launched in Rwanda, Tanzania and Zambia. The first year results validate the underlying business model of increases in yield and farmer incomes, enabled by access to markets, quality inputs, finance, equipment and knowledge in a structured manner.
The WFP Innovation Accelerator is supporting digitalization of FtMA operations to maximize its impact in making markets work better for farmers. The FtMA Digital Market Place enables farmer organizations and their member farmers to aggregate and sell crops, order climate smart input and post-harvest equipment against digital receipts, track farmers input loans and receive agriculture advisory services. FtMA is also working on introduction of commercial transactions to enable digital lending and expedite payment processes. FtMA's goal is to create an integrated Digital Market Place through which farmers will access more and better services throughout the farming season.