The Farm to Market Alliance helps smallholder farmers receive the appropriate information, investment and support from seed to market in order for them to have the capacity to produce and sell marketable surplus for increased incomes.
Africa is recognized as the future breadbasket of the world, but the continent's annual import bill is rising from US$35 billion to $100 billion by 2030. Farm to Market Alliance's (FtMA) mission is to create a thriving and sustainable agricultural sector that empowers farmers, forges strong markets and improves global food security.
FtMA is a public-private sector consortium of eight agri-focused organizations formed to make markets work better for farmers. FtMA's demand-led holistic value chain solution ―PATH― supports African farming families to transition to commercial agriculture by addressing the major challenges that smallholder farmers face. FtMA empowers smallholders to become reliable market players through access to four integrated pathways: (p)redictable markets, (a)ffordable finance, (t)echnologies and quality inputs, and (h)andling and storage solutions.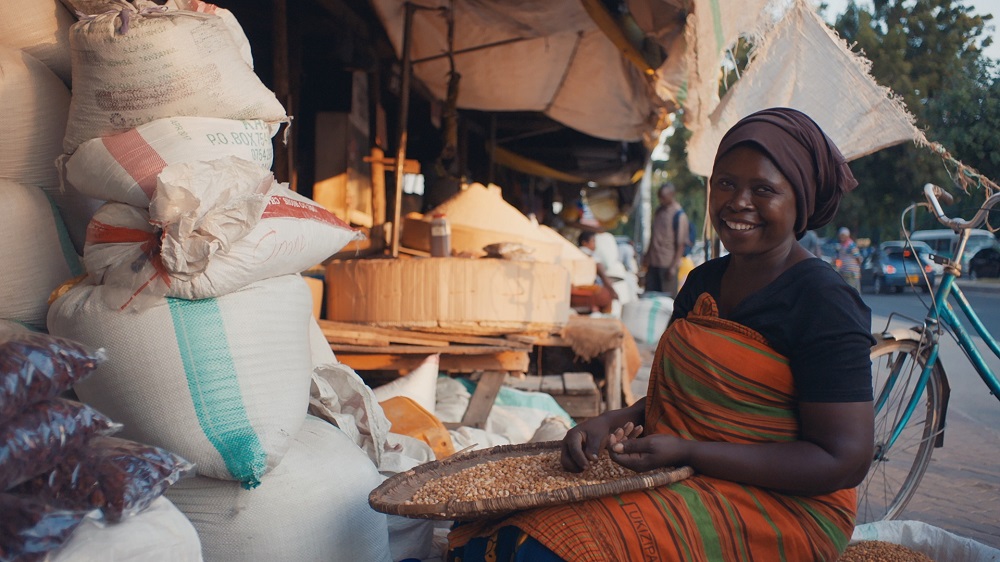 Through PATH, FtMA structures market engagement, training, expertise, products and services. Stakeholder involvement is based on long-term linkages between farmers, market off-takers and other key market players such as crop aggregators, input suppliers, financial institutions, insurance providers and extension service practitioners.
The multi-year buying contracts between farmers and buyers specify minimum market-based sell prices in advance to allow smallholder families to plan beyond the farm gate. The forward contracts with national and regional buyers also enable farmers for the first time to secure loans and crop loss insurances.
This model ensures that farmers can confidently plan, grow, store and sell their crops and maximize their productivity, profitability and resilience over the long term. Importantly, it also builds confidence of agri-market players in doing business with smallholders.
WFP is among eight entities that have committed to participate in the global consortium. The others are: Alliance for a Green Revolution in Africa (AGRA); Bayer Crop Science AG; International Finance Corporation; Syngenta Crop Protection AG; Rabobank; Grow Africa; and Yara International ASA.  Each of the global members brings specifically targeted expertise, industry experience and the asset base for working at scale in developing countries.
Since 2015, FtMA has successfully engaged over 150,000 farmers in Kenya, Rwanda, Tanzania, and Zambia and has developed a network of service delivery centers that serve as a one-stop shop through which farmers interact with service providers across PATH. To date, FtMA has generated US$17 million in crop purchases by commercial buyers and crowded in over 60 local private sector players, significantly increasing the transactions between them.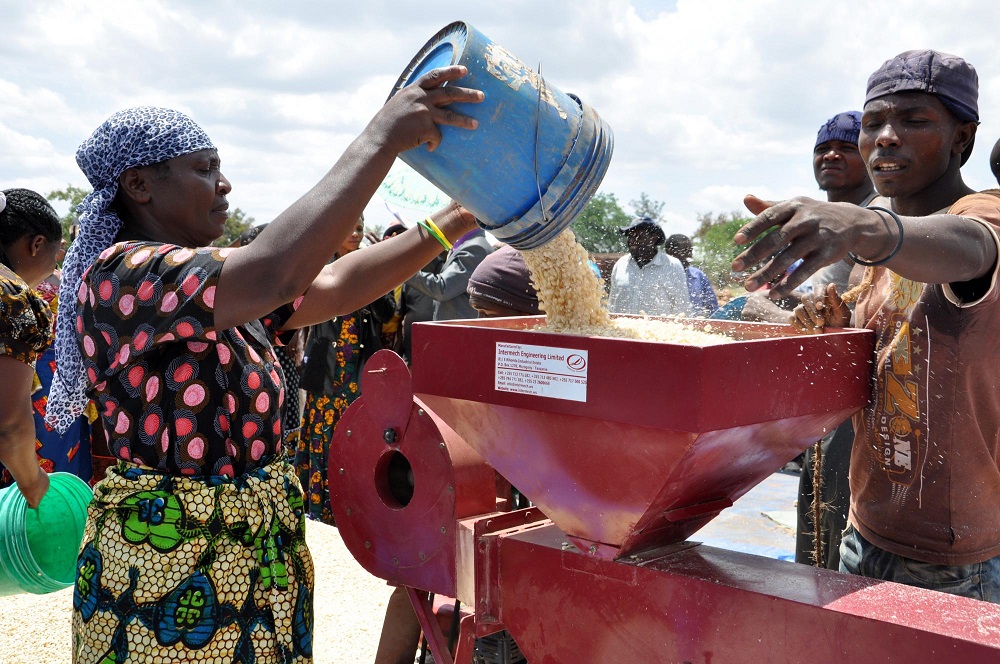 As the large field presence becomes costly and limiting over time, the alliance has developed and launched the FtMA app. The app works as a platform for ecosystem players to offer their services, a communication tool to connect farmers with each other and the service provider, and soon also a payment infrastructure digitizing the transactions.
The platform features modules for commodity aggregation, input, equipment ordering and loan applications. Other modules like credit scoring mechanisms are under development. Along with giving farmers access to products and services provided by local businesses, the app also keeps a record of farmers activities and creates a credit history that financiers can use to provide farmers loans. For buyers who want to be able to plan their logistics and pick high-quality produce at competitive prices, it offers traceability and better supplier relationships.
After a successful pilot in Tanzania, the app will be introduced in Kenya and Rwanda with the 2018 short rains season and Zambia will follow next year. The platform is expected to play a critical role in connecting local agriculture eco-systems and change the way of doing business with smallholders by increasing transparency and traceability of transactions across entire value chains.