Project overview
WFP is providing schools in Malawi with the tools, techniques and expertise to self-produce nutritious meals for thousands of schoolkids. 

The Problem & Opportunity
Every day, countless children across the globe turn up for school on an empty stomach, which makes it hard to focus on lessons. Many simply do not go, as their families need them to help in the fields or around the house. For all of them, a daily school meal can mean not only better nutrition and health, but also increased access to and achievement in education. It is also a strong incentive to consistently send children to school.
Nowhere is this more relevant than in Malawi, where many families rely on subsistence farming and limited savings. If the annual rainfalls are particularly scarce, the impact on harvests and a family's access to food is severe. In these situations, parents rely even more on school meals to meet the nutritional needs of their children. Yet the unpredictability of external donor funding can affect the continuity of WFP programmes, further reducing the incentive of parents to keep their children in school.
The Solution
To reduce local dependency on aid organisations, the project promotes and supports the sustainable self-production of food in schools. With the help of the WFP Innovation Accelerator, WFP Malawi is developing an innovative new approach that allows WFP and partners to pass on a diverse range of expertise, from programme delivery to engineering, to local schools. WFP plans to help schools harness underground water reserves, such as Lake Malawi, by using pumps and wells.
The project also aims to integrate food productions techniques such as hydroponics. Coupled with training on agri-business strategies, schools will be able to cover initial investment and maintenance costs by selling surplus on the local market.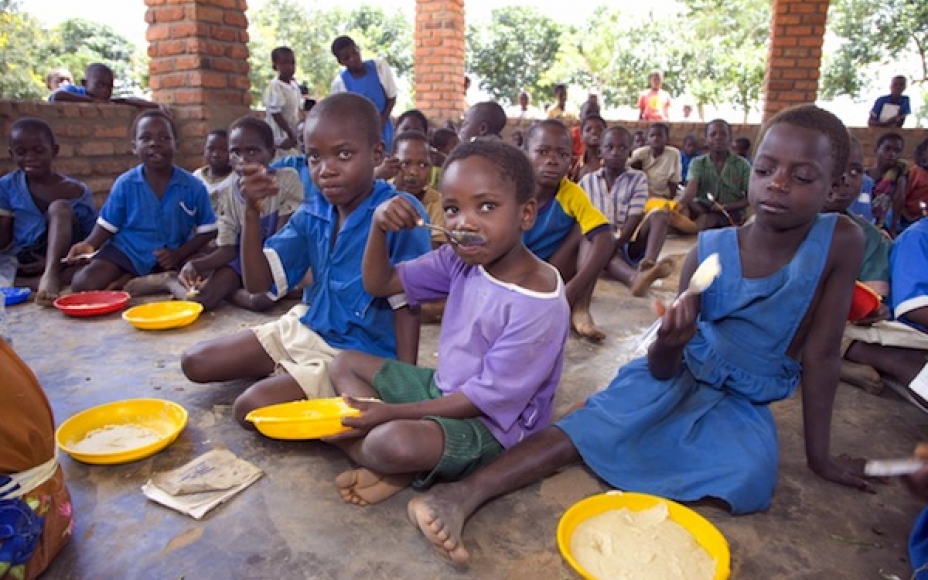 The Impact
Working with implementing partners, WFP is developing an advisory / consultancy process that allows effective and quick analysis and intervention. It is anticipated that successful adoption by schools in Malawi will boost the self-production of food, reduce the cost of WFP-funded school meal programmes and ensure a rich and nutritious diet for thousands of school kids.
Since March 2017, WFP Malawi has secured and trained implementing partners in schools ahead of a first pilot due to start later this year. The project aims to pilot schools with large land availability in the Salima and Dedza districts of central Malawi.
The Unsung Hero of School Meals in Malawi
By Francis Thawani, 3 May 2018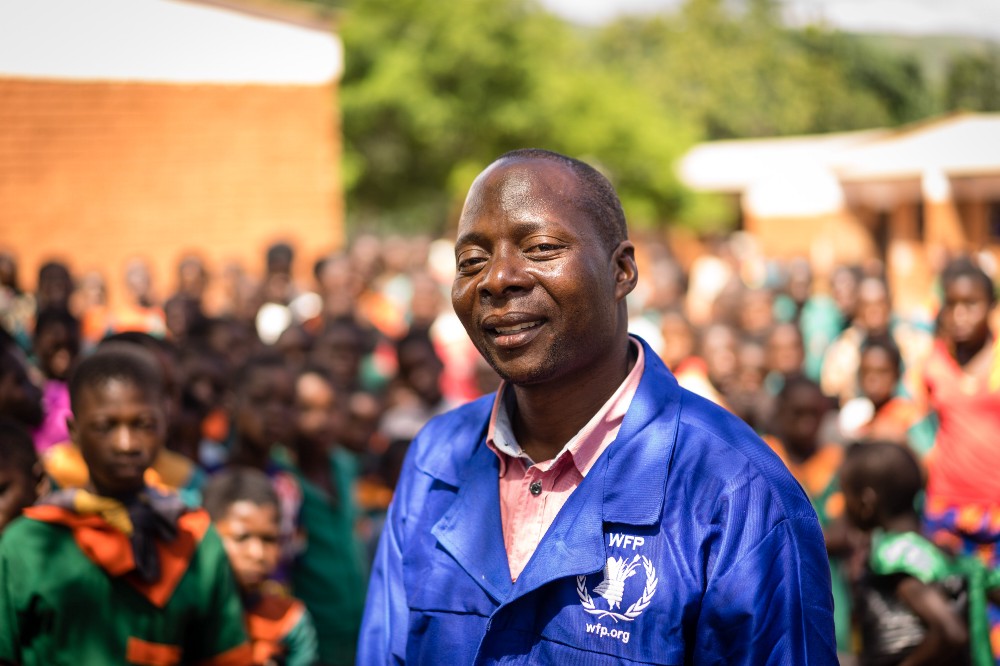 Ever wondered how the food you were eating ended up on your plate?
"I have on more than three occasions slept on the road when my truck got stuck in the mud or when the roads were impassable due to poor conditions," says World Food Programme (WFP) truck driver Stanley Kondowe. "But I'm always inspired every time I arrive at a school to deliver food for school meals. I'm welcomed by children joyfully shouting 'Porridge! Porridge! Porridge!"
Every week for 11 years, Stanley has been delivering food assistance to vulnerable populations in remote and hard-to-reach areas in the southern region of Malawi. He has been stuck many times in the middle of nowhere, relying on the solidarity of his colleagues or local villagers to get his truck out of trouble.
He has many stories and anecdotes to share. It is true that delivering food in Malawi is not always a piece of cake. However, something has kept him going.
"When I deliver food or nutrition supplements to hospitals, I see a sigh of relief from staff and patients. This motivates me to work hard. I feel useful and proud of helping people in need," says Stanley.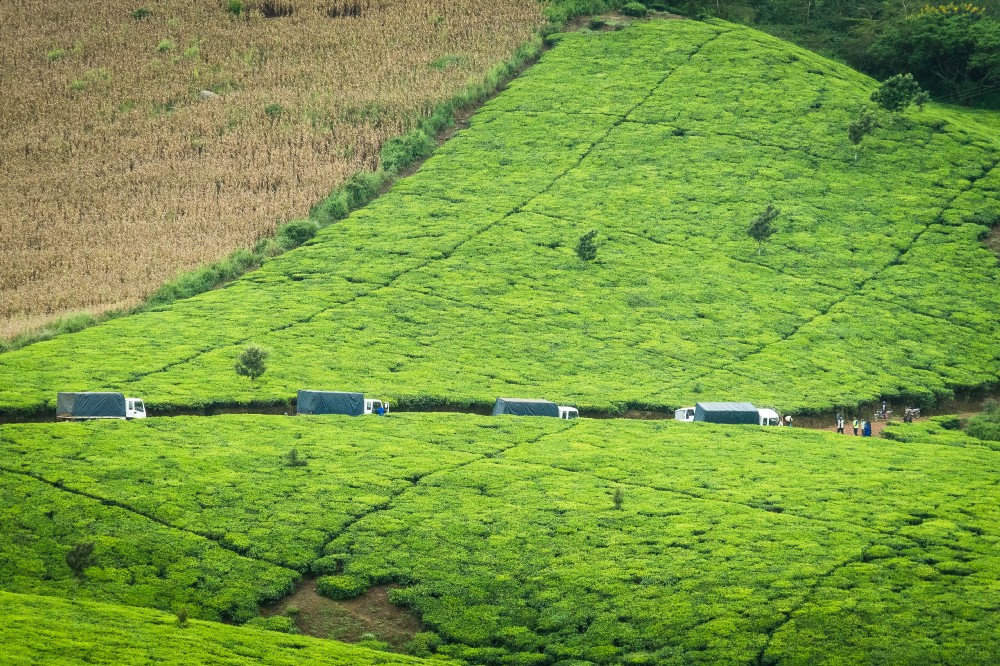 Didi Primary School lies in the middle of one of the country's biggest tea plantations, in a remote, difficult-to-reach valley in the southern district of Thyolox. Although it is only 45 kms from the city of Blantyre, the terrain and poor conditions of the road means that it can take Stanley and three other WFP trucks about three hours to deliver bags of Corn Soy Blend, which is used to prepare school meals.
"My wife and children understand the nature of my work so they know that if I come late, after dark, it is because I'm having a hard time in the field. They have learnt to live with this fact," Stanley says.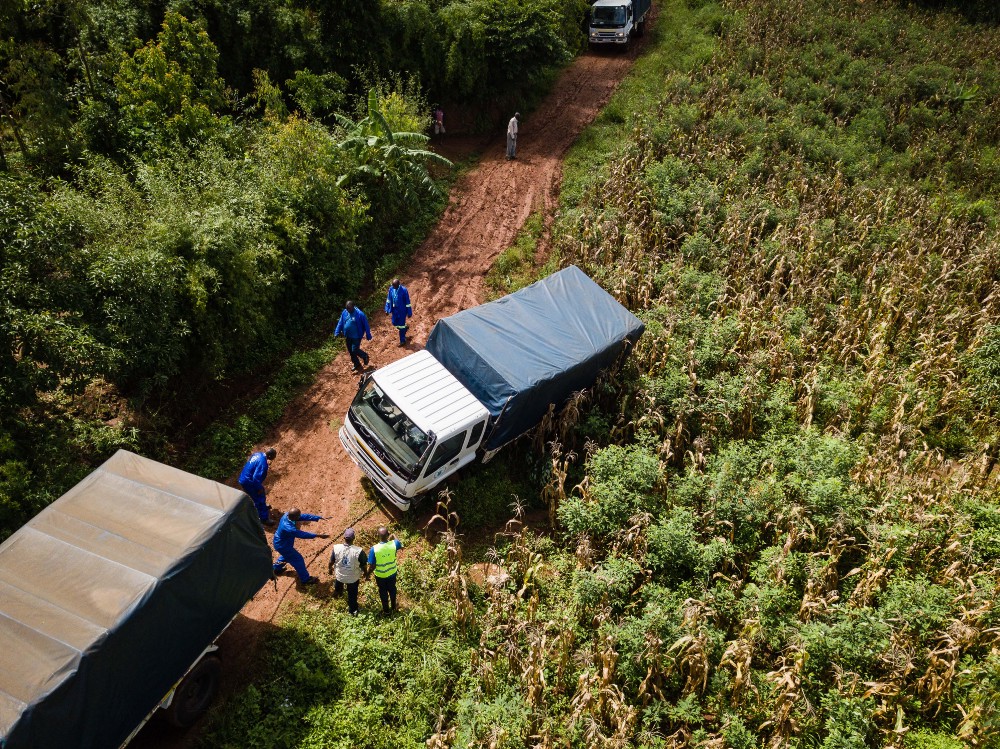 At Didi school, WFP — with support from USAID and USDA — provides school meals to 1,711 children.
"I got my truck stuck four times today. It rained yesterday and it is very slippery, but with my colleagues we are helping each other. We know some people are waiting for us and this gives us the strength to continue," Stanley concludes.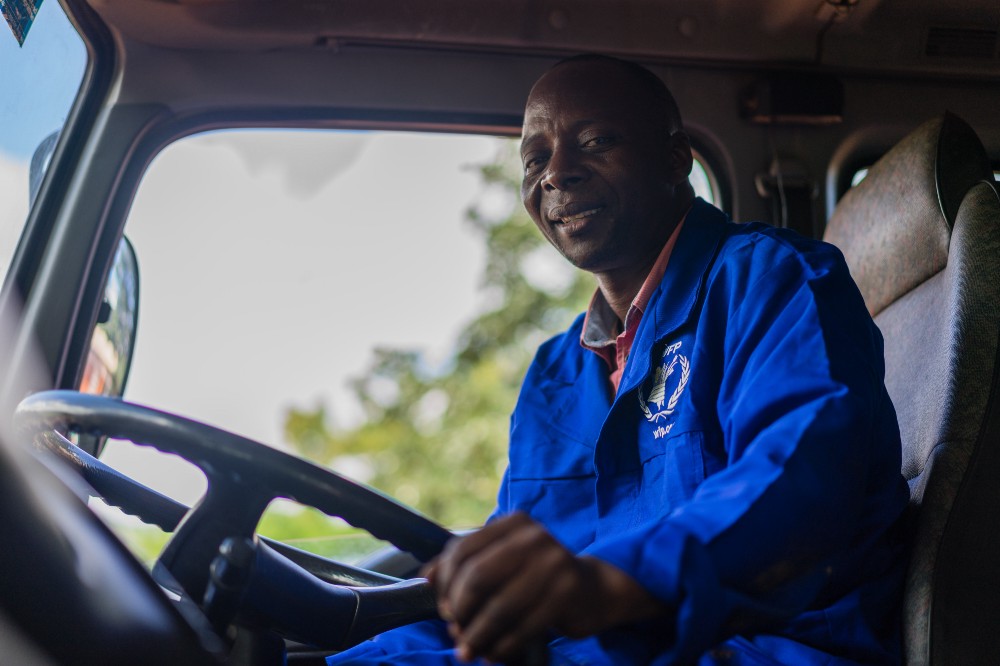 WFP is the lead provider of school meals in Malawi. Under the leadership of the Ministry of Education, Science and Technology (MoEST), the WFP-supported School Meals Programme aims to reduce hunger, improve student attendance and improve health and dietary practices in primary schools and pre-schools. In 2017, almost one million children benefited from school meals across 783 primary schools in 13 food insecure districts.