A data revolution in addressing malnutrition
Child malnutrition is a severe global health challenge causing illness, impaired growth and development, and even death. According to the Joint Child Malnutrition Estimates, approximately 52 million children under the age of 5 years suffered acute malnutrition in 2016. Of the 7.6 million annual deaths among children under 5, approximately 45% have malnutrition as an underlying cause. In 2007, WFP, UNSCN, WHO, and UNICEF jointly endorsed community-based management of acute malnutrition (CMAM), to allow for more effective and targeted tackling of acute malnutrition.
Despite initial improvements of such programmes, CMAM has not yet resulted in a significant reduction in the global burden of acute malnutrition. Suboptimal information management and human-error exacerbate high default rates, weak referral mechanisms and community mobilization, as well as duplication of data. These issues can reduce the likelihood of reaching those most in need and prevent the development of sustainable solutions for longterm impact.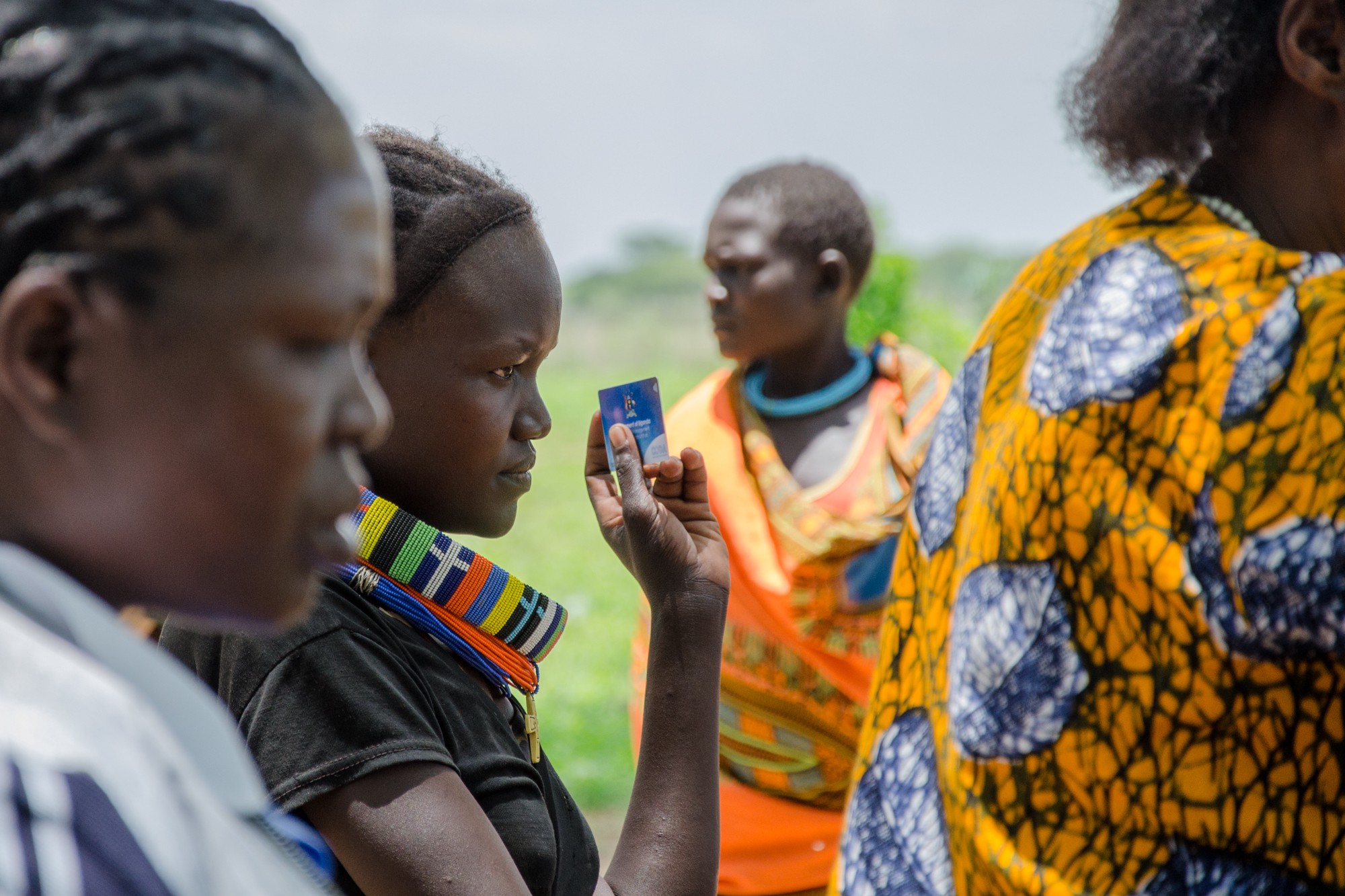 SCOPE CODA Development & Functionality
To help overcome such challenges, WFP's El Salvador office launched MAPS, a digital platform aimed at monitoring and optimising the outcomes of social protection programmes, with the support of the WFP Innovation Accelerator. Following a successful pilot and promising results, WFP's Nutrition, Information Technology Division and Innovation Accelerator decided to join forces to further develop and scale the solution to register, track and manage those individuals who are treated for acute malnutrition electronically.
The application, called SCOPE CODA (Conditional OnDemand Assistance), builds upon WFP's existing beneficiary management system, SCOPE, to meet the technical needs of nutrition treatment programmes, in providing a unified platform for registering individuals and monitoring performance.
It enables information sharing across multiple social protection initiatives. SCOPE CODA replaces paper-based registries, ration cards, and reports with a smartcard for each person receiving support and an electronic database. Although initially developed for community-based management of acute malnutrition, SCOPE CODA can be used by any programme requiring on-demand distribution and decentralized conditionality monitoring.
Without phone or internet connectivity, it can follow the treatment protocol for CMAM, from registration, to screening and enrolment, to distribution of entitlements. The application allows frontline workers to record information, track an individual's nutrition and health status and identify when a person has recovered and the treatment was successful.
Field managers can use the technology to assess programme performance in real time, optimize operations and more easily generate daily reports. SCOPE CODA allows reliable, accurate, and timely transmission of records to a cloud-based server even where there is low bandwidth and poor connectivity.
The information held in the database can then be accessed online by WFP and shared accordingly, providing all stakeholders with the most up-to-date information for decision making to improve programmes in near real time.
A Data Revolution in Addressing Malnutrition
SCOPE CODA can address many challenges facing CMAM programmes. Moving from a paper-based to a digital system can increase programme efficiency by minimizing manual error and time consuming processes in data entry, analysis and reporting. The application, which from 2018 will be complemented with biometrics technology for stronger identification processes, applies strict eligibility criteria to reduce the risk of inefficiencies in targeting only those individuals who need help.
The application of SCOPE CODA can improve programme quality by providing frontline and community outreach workers with real-time information on participation and performance, allowing rapid programme adaptation to reduce default rates and, thus, increase recovery rates. Seamless referrals between programme components help to reduce that individuals are lost in the referral system and increase their recovery rates.
SCOPE CODA provides a unified platform for all CMAM stakeholders, including national governments, UNICEF, international organizations and implementing partners, to access and share programme information. It has the potential to increase coordination among stakeholders and assist them in developing harmonized, evidenced-based strategies to address malnutrition.
Because this application is part of WFP's larger beneficiary management system, individual data collected in SCOPE CODA will be linked with other relevant data. The use of a single database grants the possibility of exploring the interaction between household-based programmes and nutrition programmes, and highlights the impact of underlying causes of malnutrition on child nutrition outcomes.
The Way Forward
SCOPE CODA is currently being piloted in Uganda and South Sudan, and aims to reach more than 14,00 beneficiaries in the initial implementation phrase. Learnings and results will support the roll-out of SCOPE CODA to other eight priority countries in 2018. A strong focus on lessons learned and early feedback will allow to effectively improve nutrition programmes to the benefit of the vulnerable populations WFP serves.